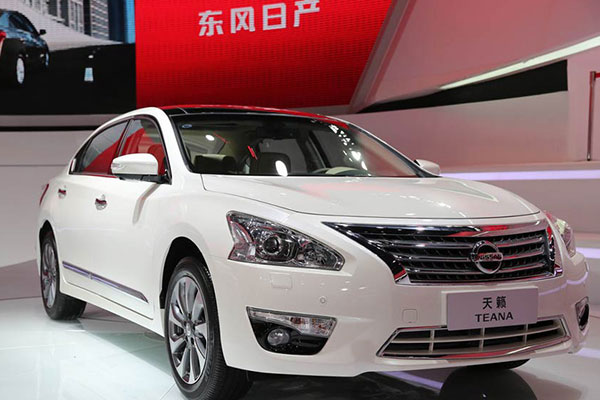 A Nissan Teana is displayed at the stand of Nissan during the 11th China (Guangzhou) International Automobile Exhibition, known as Auto Guangzhou 2013, in Guangzhou, South Chinas Guangdong province, Nov 21 2013. [Photo / IC]
Nissan Motor Corp's joint venture with China's second-largest automaker Dongfeng Motor Corp has been levied a fine of 123 million yuan($19 million)for violating antitrust laws by regulators, official sources said Thursday.
The Guangdong Development and Reform Commission also slapped a combined fine of 19 million yuan on Dongfeng Nissan's 17 authorized dealers in Guangzhou.
The automaker was discovered imposing strict price restrictions on new car sales by its authorized dealers in Guangdong province, said sources with direct knowledge of the case.
Moreover, a number of authorized dealers in Guangzhou broke China's Anti-Monopoly Law by colluding on price fixing by the automaker.
The penalty amount was based on the nature, extent and duration of the violations, as well as the fact that Dongfeng Nissan and its dealers took steps to rectify the price-fixing conduct after an investigation was launched, said officials.
China's anti-monopoly regulator has began drafting of antitrust guidelines for the automobile industry.