GLA compact SUV in production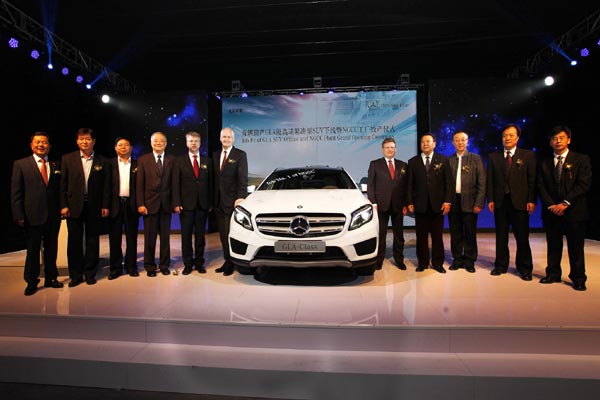 China Daily
Mercedes-Benz's GLA compact SUV rolled off the assembly line last week at the new factory of Beijing Benz Automotive Co, a joint venture between Daimler AG and Beijing Motor Corp Co.
The front-drive GLA comes with Mercedes-Benz's locally-made M270 turbo engine.
The local content rate of the GLA is more than 50 percent. The joint venture's president and CEO Frank Deiss said the premium compact SUV segment has "big growth potential" in China.
Production of the joint venture, which also makes Mercedes-Benz's E-Class and C-Class sedans as well as GLK mid-sized SUV, will reach 200,000 units this year, from 140,000 units in 2014, according to Deiss.
The joint venture's new plant, with an investment of 720 million euros ($767 million), will produce Mercedes-Benz's NGCC models (new-generation compact cars).