On Volkswagen Group China Media Night on Nov 20, Volkswagen China and its joint-venture partners launched the Child Safety Initiative, which will raise awareness for children's road safety in China.
As part of the initiative, the Group and its partners announced the donation of more than 5,000 child safety seats to families across China.
"Strong partnership and mutual understanding between Volkswagen and society is the only path to overcoming the challenges of the 21st century," said Jochem Heizmann, president and CEO of Volkswagen China.
"Taking care of our environment and our children is at the center of Volkswagen 's commitment to society," said Heizmann.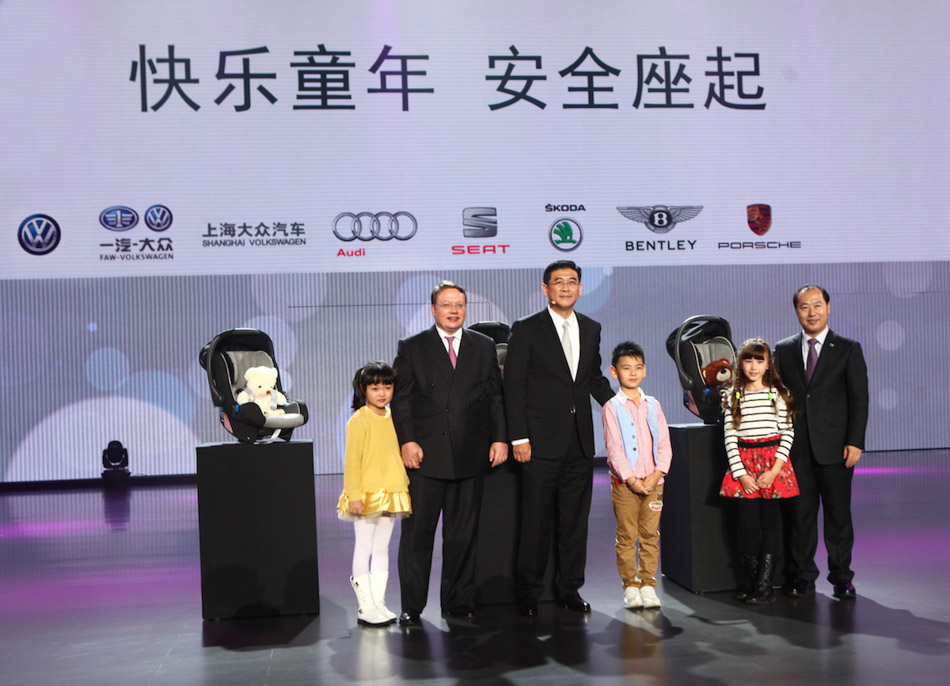 Su Weiming, executive vice-president of Volkswagen China (center) and executives from partners announced on Nov 20, 2013 the donation of more than 5,000 child safety seats to families across China. [Photo Provided to Chinadaily.com.cn]