VW eyes sales of 9.5m cars in 2013
German carmaker Volkswagen is aiming for sales this year of 9.5 million cars, up from 9.3 million in 2012, Chief Executive Martin Winterkorn said at the Frankfurt car show on Tuesday.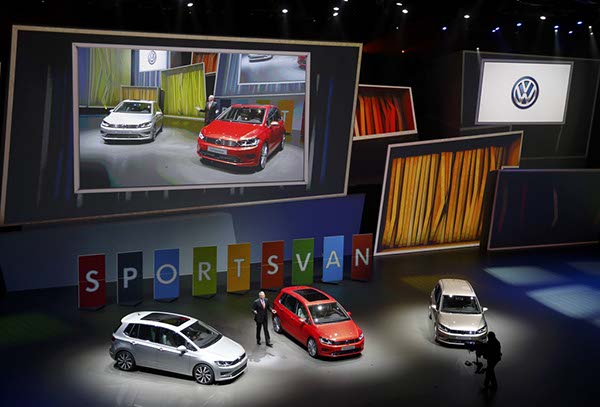 Hans-Jakob Neusser, Chief developer of Volkswagen AG presents the new "Sports Van" during the Volkswagen group night at the Frankfurt motor show Sept 9, 2013. The world's biggest auto show is open to the public Sept 14 -22. [Photo / Agencies]
The group also said brand sales in August fell 1 percent to 461,600 cars. That gives a year to date total of 3.84 million, a 3.1 percent rise on last year.
"The VW brand is not immune to the effects of the ongoing very challenging situation in world markets," sales chief Christian Klingler said.