As carmaker bets Arrizo can stop sales slide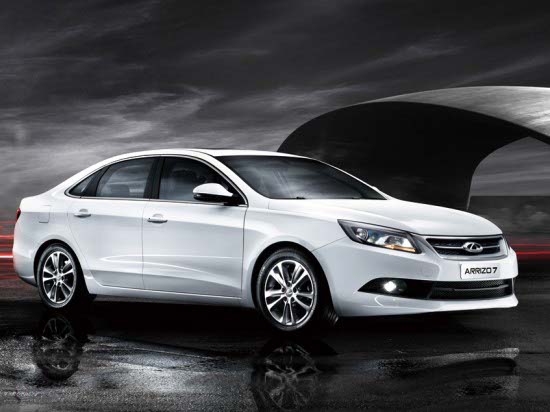 Chery executives have high hopes for the new Arrizo 7, an important part of its 'One-Chery' branding strategy. Provided to China Daily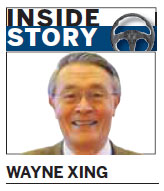 Chery Automobile Co based in Wuhu, Anhui province had an unprecedented market launch for its new Arrizo 7 on July 26 following the model's debut at the Shanghai Auto Show in April.
Chery executives said the success or failure of the new model developed over the past three years is crucial to the company's new branding strategy.
"You won't find a trace of any existing models in the Arrizo 7," said Chen Anning, director of Chery's R&D center.
"It is the first model after Chery's transformation (back to a single brand)," said Huang Huaqiong, president of sales for the automaker. "It is our first vehicle developed through forward engineering."
To company founder and Chairman Yin Tongyue, the Arrizo 7 "proves that Chery now knows how to manufacture cars".
Last year the company gave up the multi-brand strategy started four years ago when it created three additional brands - the Riich, Rely and Karry - in line with Yin's philosophy that "more kids help win street fights".
But the "kids" in the family ended up fighting each other for a share of the market.
The multi-brand strategy was implemented just as China decided to pump 4 trillion yuan into the economy as a stimulus package.
As a State-owned company, Chery's ambitions were boosted by central and local government support and subsidies.
But the carmaker was soon forced to face harsh market realities. Its annual sales growth declined from 40.5 percent in 2009 to 36.3 percent in 2010 and then went negative - to minus 2.8 percent in 2011 and minus 10.6 percent in 2012, according to statistics from consulting firm China Business Update.
Sales have continued to decline in the first six months of this year, when they dropped 16.1 percent year-on-year.
Total annual sales went from 618,000 units in 2011 to 537,000 in 2012 and 222,800 in the first half of 2013.
Chery's share of the passenger car market declined from 5.5 percent in 2010 to today's 3.5 percent.
The Arrizo 7 is one of its efforts to overcome the current crisis.
The company's management may be proud of the new model for its design, technology and quality, but it remains unclear if the new model - as well as the "One Chery" strategy - can help it turn around.
Even Yin's comment that Chery now knows how to make cars can be interpreted that the company did not know how in the past.
It would have been better for Chery management to frankly admit what it did wrong over the years in order to learn from past mistakes.
It is also important for Yin and the management to sort out its competitive advantages and disadvantages in order to move forward.
There is no need to totally reject its past and forget about the successful factors that brought Chery to where it is today in China and around the world.
The writer is honorary editor-in-chief of China Automotive Review magazine