The Chinese government will allocate 1 to 2 billion yuan annually to support the development and production of green vehicles, said Zhang Shaochun, deputy minister of finance.
Related publication: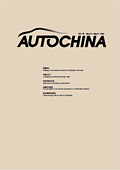 Zhang made these remarks at a recent national financial conference on energy conservation and emissions reduction.
He also announced that the government will promote the use of hybrid buses in big and medium-sized cities, saying the vehicles are stable, save energy and cut emissions.
The pilot cities for promoting alternative energy vehicles are required to have preferential policies in place as soon as possible. The policies include exempting these types of cars from car license restrictions, Zhang also noted.
China currently has 25 pilot cities for alternative energy vehicle promotion, including Beijing, Shanghai, Chongqing, Changchun, Dalian, Hangzhou, Jinan, Wuhan, Shenyang, Guangzhou and Chengdu.
Under existing policies, individuals purchasing alternative energy vehicles in five of the pilot cities can receive a subsidy of up to 60,000 yuan.
He noted that more measures will be adopted in the 25 pilot cities in the years to come to further promote new energy vehicles.
China is now focusing on developing the electric vehicle industry to save energy and cut emissions.
Production and sales of electrical vehicles are expected to reach 500,000 units in China in 2015, Zhang said.
In addition to the new energy vehicle sector, insiders anticipate that the entire automotive industry is expected to have a boost from another government stimulus package.
After the industry experienced a slowdown over the last year, domestic media reports began to circulate that the Chinese government is planning a new round of stimulus policies to support the automotive industry, including subsidies to encourage consumers to trade in their old vehicles and subsidies to rural buyers.
The new auto trade-in policy aims to accelerate updates of urban taxis and eliminate highly polluting vehicles, according to the media reports.
The new subsidy to rural buyers will mainly cover small vehicles with engine displacement below 1.3 liters, according to the reports.
The Chinese government had implemented tax rebates for small vehicles and subsidies on rural buyers and trade-in cars in 2009 and 2010. The incentives helped China's auto sales to grow by 46 percent in 2009 and by 32 percent in 2010.
But the market growth slowed to only 2.45 percent after the stimulus policies expired last year.
In the first four months this year, vehicle sales even declined by 1.3 percent year on year.
For more subscription details of AutoChina, please visit our E-Shop.