Wind power lost 140m yuan in July: CEC
By Qiang Xiaoji (chinadaily.com.cn)
2011-08-25 17:48
China's five biggest power generators lost a total of 140 million yuan ($21.64 million) in their wind power businesses in July, according to statistics from The China Electricity Council (CEC), 21st Century Business Herald reported Thursday.
This is the first time a loss has been reported this year. The profit figure was 820 million yuan down from June, the report said.
However, of the five power companies, China Guodian Corp, China Huadian Corp and China Power Investment Corp denied a loss in their wind power business in July. China Huaneng Group and China Datang Corp did not disclose their figures.
"Wind is weak in July, August and September, so the profits will drop. This is decided by the seasonal characteristics of the wind power industry," Li Shusheng, chairman of CECIC Wind Power Investment Co, told the newspaper.
Wind resource varies in different seasons. July is the start of the trough season of wind resource, the report said.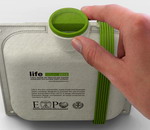 An Italian designer, Andrea Ponti, designed a recycled paper-made water container for the Milano Expo 2015, according to yankodesign.com.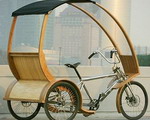 The Bamboo treecycle developed by MGT Engineering Ltd is on dispay at the 21th China Int'l Bicycle and Motor Fair.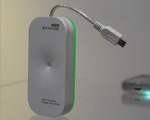 A US electronics company invented a charger that draws its power from Wifi signals.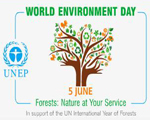 World Environment Day is an annual event that is aimed at being the biggest and most widely celebrated global day for positive environmental action. The theme this year is Forests: Nature At Your Service.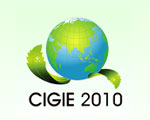 The China International Green Industry Expo 2010 (CIGIE 2010) is an important international green industry exhibition hosted by the Chinese government and held at the Beijing Exhibition Center, Nov 24 to 27.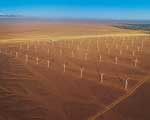 China Wind Power 2010 is the largest and most important international wind power conference and exhibition in China.