Top 10 countries where people spend most time on smartphones
The amount of time people spend glued to their smartphones has substantially increased over the last few years, according to a survey by a German internet company.
Analysts from Statista's Digital Market Outlook revealed that Chinese people spend an average of three hours a day on their smartphones, the second longest after Brazilians who spend two more hours on their phones.
Let's take a look at the 10 countries where smartphone owners spend the longest time online.
No 10 France (1 hour 32 minutes)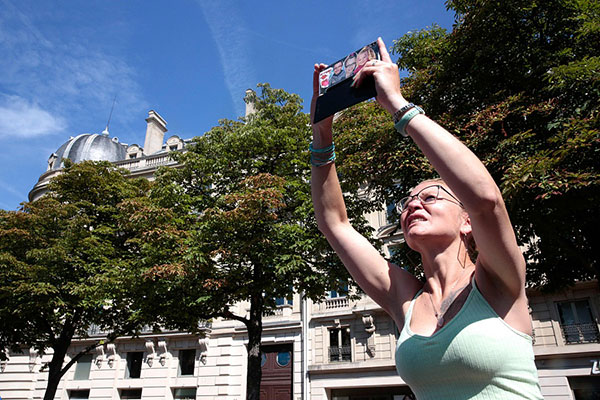 A woman takes a photo on her mobile photo of French military planes flying over head during the annual Bastille Day parade in French capital Paris on July 14, 2017. [Photo/VCG]