Top 10 most competitive cities in the world
Despite concerns over the economic slowdown in the country, two Chinese cities have been ranked among the world's most competitive.
According to the China Institute of City Competitiveness, a Hong Kong-based think tank, Shanghai took the seventh spot in 2016.
Here we take a look at the world's top 10 competitive cities.
10. Seoul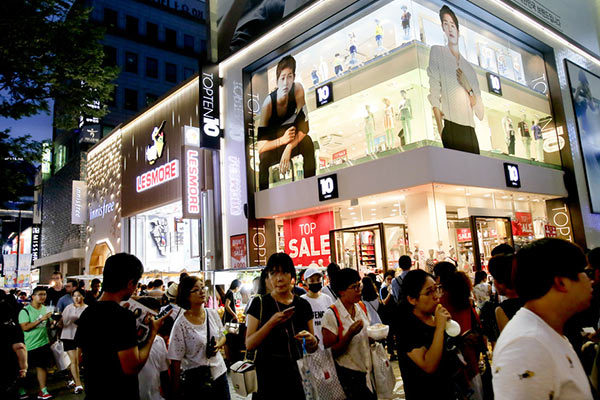 Shoppers walk past Myeongdong street in Seoul, Aug 16, 2016. [Photo/IC]