Top 10 congested Chinese cities in 2016
China's second-tier cities are facing worse traffic congestion in 2016, with Jinan, the capital city of Shandong province becoming the most congested Chinese city.
The analysis report on transportation conditions in 100 major Chinese cities in 2016 was compiled by map website Amap, the China Academy of Transportation Sciences, Tsinghua University and Alibaba's cloud computing unit.
Here are the top 10 most congested in China.
No 10 Guangzhou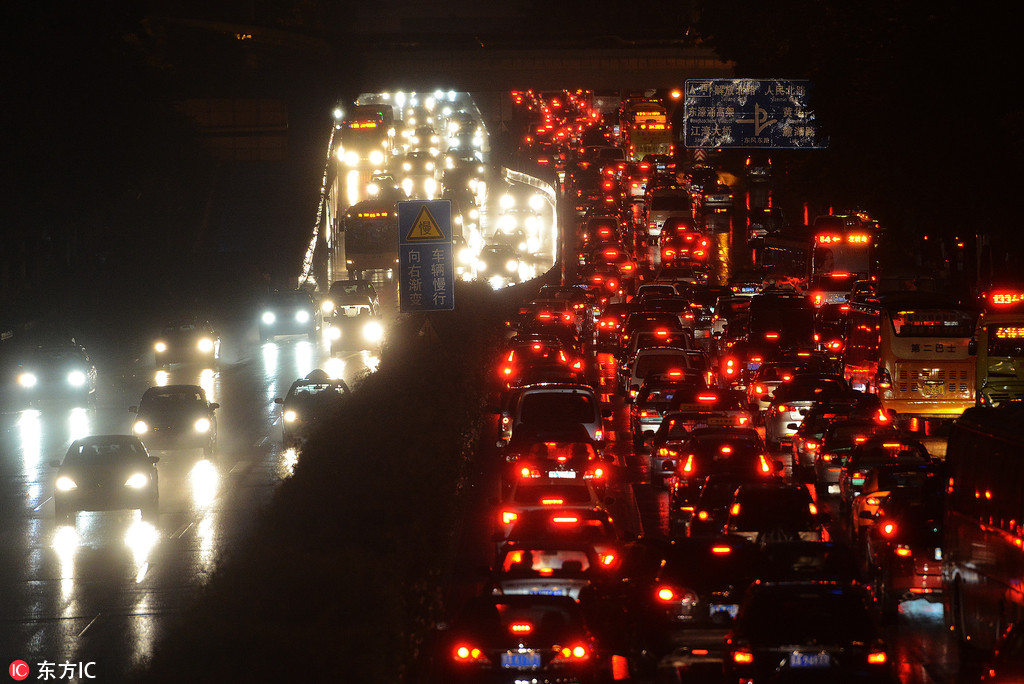 Vehicles are bumper-to-bumper in a traffic jam in Guangzhou, Guangdong province, April 30, 2014. [Photo/IC]