Auction of McDonald's business in China completed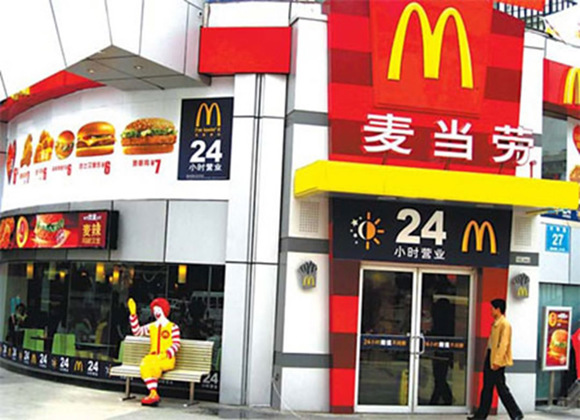 A McDonald's store in Wuhu, Anhui Province. [Photo /Xinhua]
The auction of McDonald's next 20-year franchise rights in China was officially completed on July 31, Chinese state-owned CITIC Group announced on Friday.
A new venture, jointly established by CITIC Ltd, CITIC Capital, Carlyle Capital and McDonald's, paid $2.08 billion for the US fast food chain's business of about 2,700 stores on the Chinese mainland and in Hong Kong, under an agreement reached this January.
The new company will become McDonald's largest franchisee outside the US, with CITIC Ltd and CITIC Capital holding a majority 52 percent stake in the new company, while Carlyle Capital 28 percent, and McDonald's 20 percent.
China has become McDonald's third largest market, since the chain opened its first Chinese store in Shenzhen in 1990. In 2016, over 1 billion diners visited McDonald's on the Chinese mainland.
However, its growth in China has lost momentum as the dining market has been more competitive. Its market share in China has fallen from 17 percent to 13 percent.
The chain has suffered a continuous decline in business since 2013. The auction, announced in March 2016, was part of its worldwide strategy to revive growth.
The auction also attracted Chinese bidders like hotel chain operator GreenTree Inn, China National Chemical Corp., China Cinda Asset Management Corp and Beijing Capital Tourism Co.