Alibaba bringing' car vending machines' to China?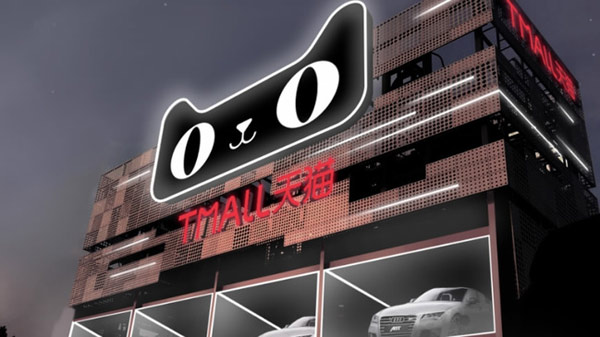 The Chinese tech giant Alibaba said it will launch "automotive vending machines" in China later this year. [Photo/CGTN]
Have you ever imagined having vehicles on store shelves like other merchandise for you to grab and go? After the first car vending machine was introduced to the world in late 2015, Alibaba is now stepping in the game hoping to make it happen for even more people.
The Chinese tech giant on Wednesday said it will launch "automotive vending machines" in China later this year.
A recently released video by the company showcased a customer buying a car from such a machine using a mobile app hooked to a parking garage shaped facility.
"It will make buying cars as easy as buying a can of Coke," said Yu Wei, general manager of the automotive division of Tmall, Alibaba's e-commerce website.
To buy a car from the machine, one with a credit score of over 750 on Sesame Credit, Alibaba's consumer credit-scoring system, can simply go to a "vending machine" location, select a model on his or her mobile phone, pay a 10 percent initial fee and drive away with the new car, which is specifically catered to the customer. Later, the customer needs to make a monthly payment via Alipay until full payment is completed. The whole process is powered by Alibaba's new "automotive retail model."
But some details still need to be ironed out. The legal procedure to buy a car with valid plates from the "vending machine" has yet to be introduced, and some also worry about the negative impact on labor markets in the future.
Some, on the other hand, are thrilled by the fact that no salespeople will "follow them around and ramble," like they do in an actual store.
Over the past year, luxury vehicle brands have expanded online in China to meet the online buying habits of consumers. In fact, over half of all luxury brands worldwide are now on Tmall.
The concept of self-service vehicle purchasing is not new. US-based technology business company Carvana introduced the world's first car vending machine at the end of 2015. The world's tallest car vending machine was opened in Singapore by second hand car dealer Autobahn Motors. The 15-floor tower can hold 60 luxury cars.