Ctrip shows strong net revenues in Q1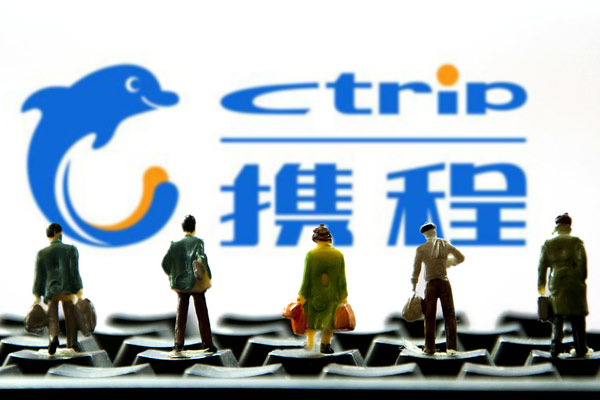 The logo of Ctrip, an online Chinese travel agency. [Photo/VCG]
The net revenues of Ctrip.com International Ltd increased 46 percent to 6.1 billion yuan ($884 million) in the first quarter, which ended on March 31, according to the un-audited financial results the domestic leading online travel service provider released on Wednesday.
The company's net income attributable to its shareholders for the first quarter was 82 million yuan, compared to net loss of 1.6 billion yuan during the same period last year and net income of 645 million yuan the previous quarter.
Last year, Ctrip acquired its domestic rival Qunar and UK-based travel search site Skyscanner.
The company said the addition of Skyscanner contributed to the sustained strong growth of its transportation ticketing business, as its transportation revenues for the first quarter reached 2.9 billion yuan, increasing by 48 percent year-on-year and 18 percent from the previous quarter.
"This is the first quarter we consolidated Skyscanner results," Ctrip Executive Chairman James Liang said.
"By leveraging Skyscanner and other strategic overseas investments, we expect to further strengthen our international product offerings and improve user experiences for both Chinese and international travelers."
Besides international markets, Ctrip CEO Sun Jie said the company has also been making strides in penetrating markets of lower-tier cities.
In April, Qunar signed China's A-lister Zhao Liying as its first brand ambassador. Ctrip said the move will potentially increase Qunar's influence among younger consumers and grow its customer base, especially in lower-tier cities.
For the next quarter, Ctrip preliminarily expects to see its net revenue growth at around 40 to 45 percent year-on-year, which is subject to change.