CEFC buys 20% of Wall Street broker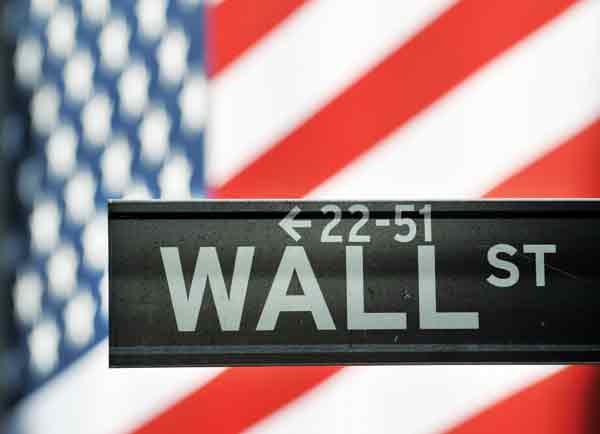 Besides acquiring the 19.9 percent equity stake for $18 per share and becoming the largest stakeholder, CEFC will also provide Cowen with $175 million in debt financing in the following six years under the strategic partnership that was signed.[Photo/China Daily]

Shanghai-based group's move makes it Cowen Group's biggest stockholder
Shanghai-based energy and financial services company, China Energy Company Ltd, said it had agreed to acquire a 20 percent stake in US brokerage company Cowen Group Inc for $100 million.
The deal, the latest in a series of investments by Chinese firms in US companies, makes CEFC the biggest shareholder of the New York-based company and also gives CEFC the right to appoint three directors to Cowen.
The move into Wall Street comes only one month after CEFC invested $1.8 billion for a 40 years oil concession in Abu Dhabi's biggest onshore oilfield.
The head of the brokerage said there were obvious synergies between the two groups.
"Our two companies have complementary functional expertise, industry focus, geographic coverage and business networks, which creates a unique business development opportunity," said Cowen CEO Peter Cohen.
"This partnership will accelerate growth in Cowen's core areas of expertise: investment banking, equities, research and investment management,"
Besides acquiring the 19.9 percent equity stake for $18 per share and becoming the largest stakeholder, CEFC will also provide Cowen with $175 million in debt financing in the following six years under the strategic partnership that was signed.
CEFC, in the deal, is also buying into deep experience shared by Cowen's top executives.
Cowen's CEO once served in the same role at Wall-Street-renowned investment bank Shearson Lehman Brothers.
Investors reacted to the acquisition by pushing up Cowen's share price by 19 percent.
Under the strategic partnership, CEFC said it hopes to introduce Cowen's advanced business experience in investment banking, alternative investments and research into other areas such as new energy, medicals and high-tech.
"We highly value the experience and advantages Cowen has in industrial research and capital market services," said Ye Jianming, CEO of CEFC.
"The partnership between CEFC and Cowen in investment, capital and asset management will help both parties to better allocate resources and create bigger value," Ye added.
"It will also accelerate wider and deeper collaboration."
The Shanghai-based energy trading company wants to have Shanghai as Cowen's headquarters for China or even the Asia-Pacific region.
Such a development would connect the US financial services company with the Shanghai International Financial Center and Shanghai Technology Innovation Center, providing services for domestic companies to move abroad.
Cowen President Jeff Solomon said that the US broker would continue to run independently after receiving the $100 million investment from CEFC.
One analyst said the latest deal showcased the trend to new sectors for Chinese acquisitions.
"The Chinese private sector's international acquisition focus has always been on the industrial side," said He Jingtong, a business professor at Nankai University in Tianjin.
Reuters and Bloomberg contributed to this story.