Tighter property loans squeeze homebuyers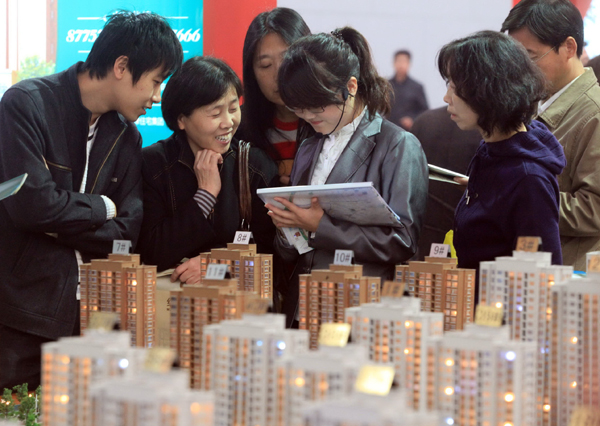 Potential homebuyers talk with a sales representative at a real estate fair in Tianjin, one of the cities affected by the latest round of tightened home loan policy. LIU DONGYUE / XINHUA
Shanghai, Shenzhen see biggest dips of 60 percent of transaction volume in January
Homebuyers face more pressure getting financing after mortgage lending has tightened in several major cities, in a series of measures curbing speculative buying and cooling down the overheated property market, said analysts.
Although no official circular has demanded banks raise interest rates for homebuyers, banks in Beijing, Tianjin and Guangzhou have reduced discounts on benchmark rates by some 5 percent since the beginning of this month, according to a report in National Business Daily.
In Zhengzhou, Henan province, homebuyers said banks stopped offering discounts on benchmark rates to home loan applicants in January. In December 2016, discounts of 5 percent were widely available in the city.
In Shanghai, bank staff said that their lending quotas shrank significantly since late January.
"Home loan applicants' information and financial capacities are scrutinized. Lenders across the city are more prudent as required by the risk management operation process," said Zhang Juyin, an employee of the credit arm with a Shanghai-based bank.
Jiang Chao, chief macro analyst with Haitong Securities Co, said that recent monetary policies are likely to be tightened based on recent reverse repurchase rates, a benchmark for liquidity.