Outbound M&A may decline this year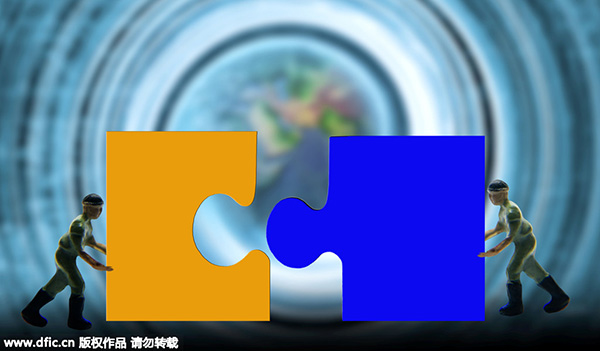 The government has tightened screening of overseas investment projects amid concerns about acquisition risks and capital outflows. [Photo/IC]
China's outbound mergers and acquisitions are expected to track the level in 2016 or even see a small decline in both the number and value of deals this year, due to tightened foreign exchange regulations and an uncertain international situation, said a report by PwC.
The approval procedures for outbound M&A are likely to become longer and more stringent, and tightened foreign exchange regulations will also lead to a decline in the volume of transactions, George Lu, PwC China transaction services partner, said at a news conference on Thursday.
The government has tightened screening of overseas investment projects amid concerns about acquisition risks and capital outflows. Special attention is being paid to companies making large-scale investment in fields outside their main business, as well as companies investing in overseas projects bigger than the parent company itself, said the Ministry of Commerce last month.
Irrational outbound investment in real estate, hotels, entertainment and sports are the main targets.
It generally takes three or four months for M&A deals. But in 2017, the approval time will become longer in order to avoid speculation, Lu said.
International factors, such as the change in the US administration and the United Kingdom's vote to leave the European Union, will also increase uncertainty in overseas M&A, Lu said.
Last year, China's outbound M&A skyrocketed to a record high. In value terms, outbound M&A grew by an astounding 246 percent to reach $220.9 billion, said the report.
It was also the first time private enterprises led China's M&A market. The amount of transactions was three times higher than 2015, and the value was double that of State-owned companies.
"Chinese companies are going into overseas markets to gain more experience in advanced technology, seek more opportunities for financing, leverage multiples-arbitrage, and hedge against a declining yuan," he said.
"Private companies have always targeted overseas markets, but they lacked funds," he said.