Top 10 highest corporate R&D spenders in the world
German automotive maker Volkswagen AG remains the world's most generous company on R&D spending in 2016, closely followed by Samsung Electronics Co Ltd and Amazon.com Inc, according to the report 2016 Global Innovation 1000 Study released by consultancy PwC's Strategy&.
The report said most major innovators in the world are focusing on the R&D of software that can enable and enhance the performance of products and services with additional features and improved usability that can be sold with products.
Five of the world's top 10 largest corporate R&D spenders are American companies.
Here are the world's top 10 companies that spent the most on R&D in 2016.
No 10 Toyota
Country: Japan
Industry: Automotive
R&D spent: $8.8 billion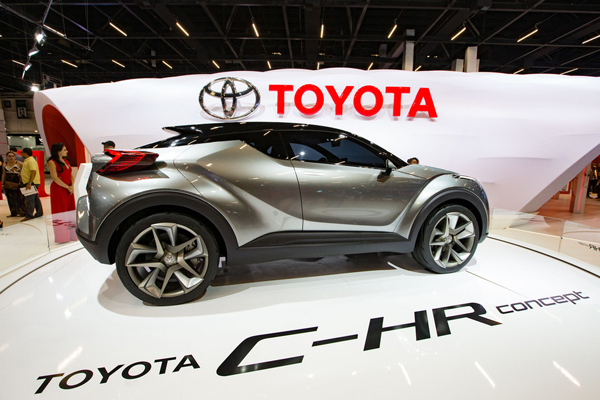 A Toyota C-HR concept car is on exhibition during the Sao Paulo International Motor Show in Sao Paulo, Brazil, on November 11, 2016. [Photo/IC]