Chinese train manufacturer wins contract for Australian metro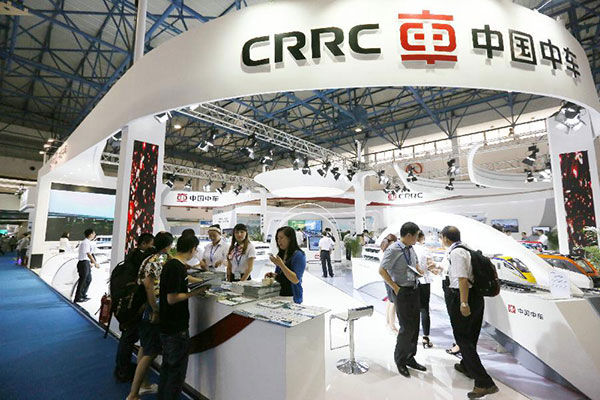 People visit the exhibition stand of CRRC Corp, a conglomerate formed by the merger of China's top two high-speed rail makers, China North Railway (CNR) and China South Railway (CSR), at the UrTran 2015 International Urban Rail Exhibition in Beijing, capital of China, June 16, 2015. [Photo/Xinhua]
A metro project in Melbourne, Australia worth AU$2 billion ($1.5 billion) has been given in part to CRRC Changchun Railway Vehicles, a subsidiary of Beijing-based CRRC Corporation.
The Victorian government project will be completed with the Evolution Rail Consortium, which includes CRRC Changchun Railway Vehicles, Downer EDI and Plenary Group. The project plans to build 65 high-capacity metro trains in Melbourne, as the Chinese train manufacturer announced on Saturday, November 26.
CRRC Changchun contributed approximately 45 percent of the value of the project, and under the deal, the company will design the trains and establish new regional headquarters in Melbourne.
According to the agreement, the first train is expected to be in testing by November 2018, ready to enter service in mid-2019. All 65 metro trains will be ready in 2026.
This project is the biggest project in the Australian state's history. Benjamin Haan, managing director of the project, says all new trains will be built in Victoria, with more than 60 percent local content. The project is also expected to result in at least 1,100 jobs.