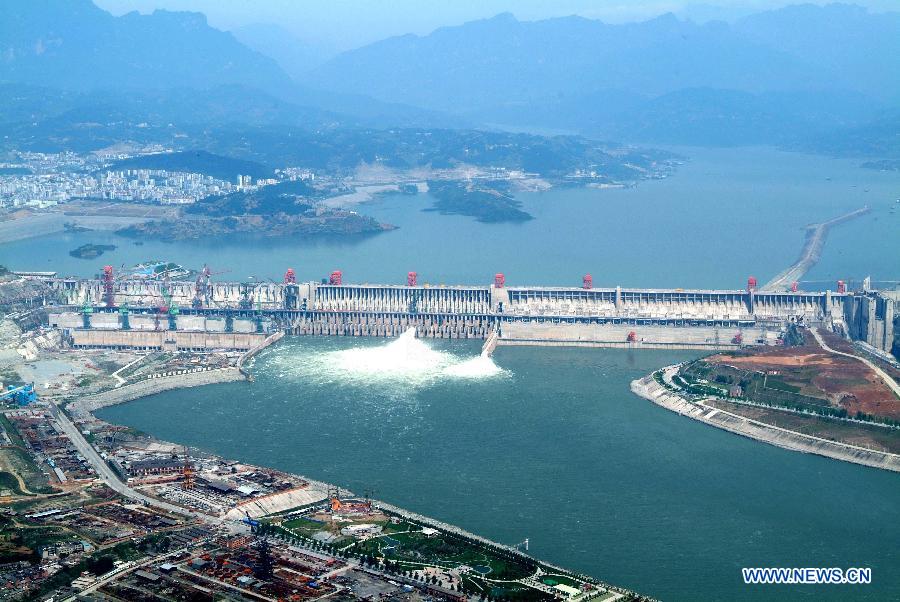 File photo taken on May 14, 2006 shows the Three Gorges Dam, a gigantic hydropower project on the Yangtze River, in Yichang city, Central China's Hubei province. [Photo/Xinhua]
The company said it has maintained a good balance this year between power generation and other functions, such as flood control, navigation, drought relief and water supply.
With a series of new generators put into operation this year, the project's total installed power generation capacity has topped 50 million kilowatts of clean energy including hydropower, wind power and solar energy, the company said.
STGC chairman Lu Chun said that the company wants to double its generation capacity to more than 100 million kW by 2020, which will make the company the world's top producer of clean energy.