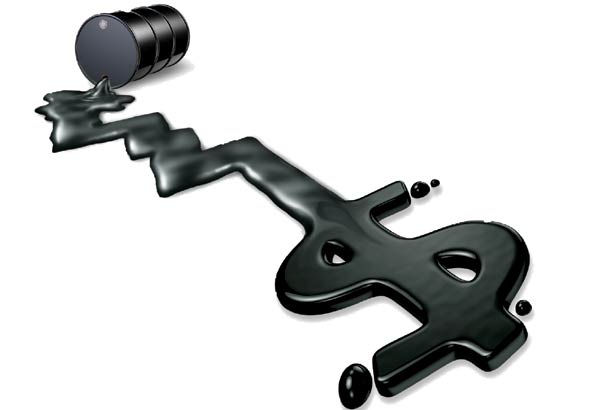 [Provided to China Daily]
Despite the shrinking crude value, OPEC will not cut production
Mohit Jayachandran is breathing a sigh of relief. The 30-year-old engineer with Fluor Daniel, a multinational engineering and project management company in Gurgaon, near India's capital New Delhi, says he will be having a decent end-of-year vacation this time, after a long year.
"God bless oil-producing countries," he says. "My gasoline bill for the past few months has come down enormously, helping me save a few bucks to splurge."
Brent has collapsed 40 percent this year as the Organization of the Petroleum Exporting Countries agreed at a Nov 27 gathering not to cut output to force a slowdown in US production, which has risen to the highest level in three decades. Saudi Arabia and Iraq this month widened discounts on crude exports to their customers in Asia, bolstering speculation that group members are fighting for market share, according to a Blomberg report.
China has cut retail prices of gasoline and diesel seven times in a row since late July as international oil prices fell. In October, the country cut the retail price of gasoline by 245 yuan ($40) per metric ton and diesel by 235 yuan.
"Yes, it certainly helps, but it will be very dependent upon how much further the prices drop, where they stabilize and how long they stay there," says Fred C Beach, assistant director at the Austin Energy Institute at the University of Texas.
Oil industry analysts predict that international crude prices might go as low as $50 a barrel, stabilizing at a long term price range of $75 to $85.
The price collapse has led to a surge of theories as to why, with some pointing to widely reported disagreements between members of the OPEC on annual oil production output.
On current estimates, the 12 OPEC economies account for 81 percent of the world's proven oil reserves. Of this, the majority is in the Middle East, amounting to 66 percent of the OPEC total.
However, at OPEC's 166th meeting on Nov 27, at its headquarters in Vienna, the cartel decided to maintain production at 30 million barrels per day, as first agreed in 2011, despite a strong call from a few members for a cut in production to arrest the slide in global prices.
Hatem Samman, an independent economist based in Saudi Arabia, says that despite the fall in oil prices, OPEC members will not cut production. "They will leave it to the market to decide," he says. "It will benefit the people in the long run."
The growth slowdown in China, one of the world's biggest energy consumers, is also cited as a reason for the nosedive in oil prices. China's GDP grew 7.3 percent in the third quarter, its slowest pace in five years, down from 7.5 percent in the second quarter.
However, President Xi Jinping has said that China's economic risks are manageable.
"Indeed there are risks, but not that scary," Xi said during the recent Asia-Pacific Economic Cooperation meeting in Beijing. "Resilience best equips the Chinese economy against risks."
Surging supply from shale fields in the United States-the highest in more than three decades-and a slowdown in oil demand in Europe are also cited as reasons.
But as oil prices continue to slide, and with no signs of an immediate recovery, it's "jingle all the way" for the common man in Asia this Christmas and New Year, with consumers footing smaller bills and being able to buy more gifts.
"The plunge in oil prices has undoubtedly helped consumers, especially those who reside in oil-importing and oil-dependent emerging countries in Asia, as the lower fuel prices will certainly contain the cost of living," says Martin Bodenstein, an associate professor of economics at the National University of Singapore.
In Singapore, prices of oil-related items, including electricity tariffs and gasoline pump prices, fell 2.1 percent in October after edging down 0.6 percent the preceding month.
The Ministry of Trade and Industry and the Monetary Authority of Singapore said food inflation moderated to 2.8 percent from 3 percent in September, as prices of both non-cooked food items and prepared meals rose at a slower pace.