Wuhan city in Central China's Hubei province demolished a 77-meter-high building with controlled blasting on Dec 9, 2014.
This is the highest building that has been demolished using the blasting technique in Wuhan. The structure once was a hotel. Two other buildings were demolished at the same time.
In order not to cause traffic problems, the blasting company took comprehensive measures to reduce the dust. The traffic was back to normal just 20 minutes after the building was demolished.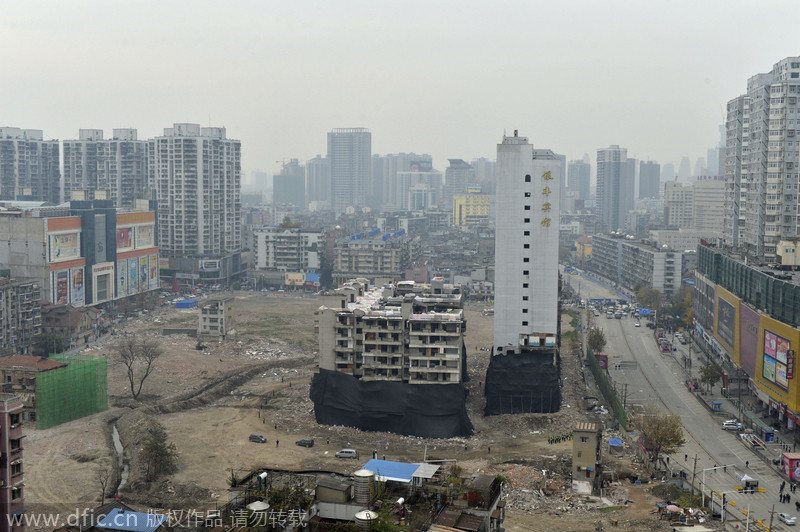 A view of the buildings before the demolition happened in Wuhan city, capital of Central China's Hubei province, Dec 9, 2014. The77-meter-high building is on the right. [Photo/IC]