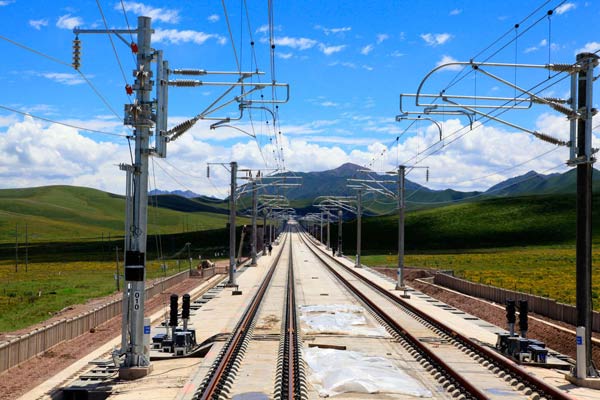 An area of track on the Lanzhou-Xinjiang railway line. [Photo by Ni Shubin/Asianewsphoto]
BEIJING - China has approved construction of four railway lines worth 66.24 billion yuan ($10.79 billion) as the government steps up infrastructure investment to boost growth.
It is the third time this month that China approved new railway projects.
The new railway lines will run in northeastern Jilin province, southwestern Chongqing, northwestern Shaanxi province and northern Inner Mongolia autonomous region, the National Development and Reform Commission (NDRC) said in a statement on its website (www.ndrc.gov.cn).
By the end of October, the country had invested 590 billion yuan in railway projects, or 74 percent of the total earmarked for railways this year, Fei Zhirong, head of NDRC's infrastructure bureau, said at a press conference on Wednesday.
Fei said the 800 billion yuan railway investment target for this year will be achieved.
China plans to operate 7,000 kilometers of new railway lines this year. However, only about 32 percent was in use as of October, he said.
The country stepped up its pace of infrastructure investment in recent months to bolster the cooling economy, which is pressured by a slowdown in the manufacturing sector and an ongoing property downturn.
China's economy grew at its slowest pace since the global financial crisis in the third quarter and is likely to register its weakest annual growth rate in more than 10 years.