Among websites in China ranked by Alexa traffic data, Tudou.com topped the video streaming sites and ranked 109th globally as of Saturday.
Founded in 1996, Alexa is a web analytics service provider gathering much of its data from sites with the Alexa script installed and certifying their metrics. Its traffic estimates are based on a sample of millions of Internet users using one of more than 25,000 different browser extensions.
No 10 Kankan.com
Kankan.com is a video streaming website under Xunlei Networking Technologies Ltd, and the company's website Xunlei.com, ranked 6th, is redirected to Kankan.com.
Traffic rank in China: 169
Global traffic rank: 1,708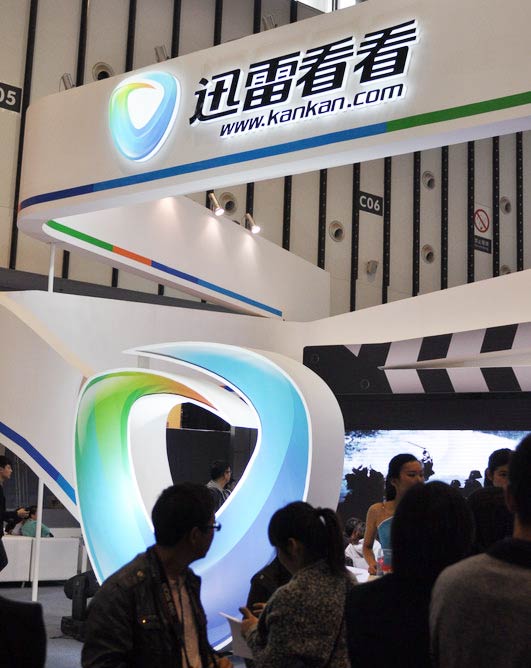 Stand of Kankan.com of Xunlei Networking Technologies Ltd, in Nanjing city, Jiangsu province, China, Oct 26, 2013. [Photo / IC]