Bright outlook for Israel dairy firm acquisition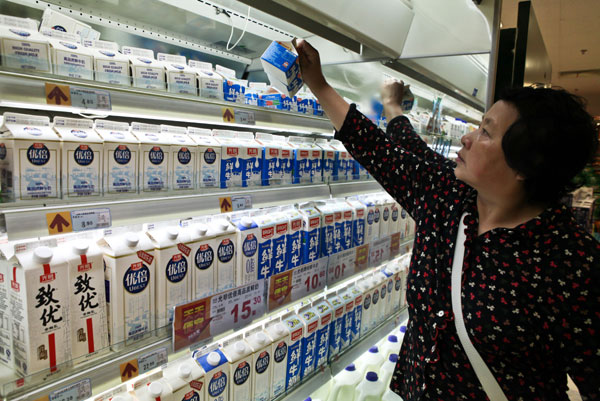 Bright Food Co, the second-largest food company in China, is in the early stages of talks to acquire Tnuva Food Industries Ltd, an Israeli food producer. The transaction is potentially valued at $1.29 billion. Niu Yixin / For China Daily
China's second-largest food manufacturer Bright Food Co is in touch with Israel's largest food producer Tnuva Food Industries Ltd over a potential acquisition, which is expected to be the largest purchase of an Israeli firm made by a Chinese company.
Pan Jianjun, a spokesman of Bright Food, told China Daily on Tuesday: "The project has just entered the stage of initial contact and formal discussions are not yet on the table."
Pan said he could not yet predict the value of the project, which, according to a Monday report by Israeli website haaretz.com, could exceed 6.1 billion new Israeli shekels ($1.29 billion).
If it goes through, the deal will mark China's largest acquisition of an Israeli firm in terms of deal value, exceeding the $220 million offered by Shanghai Fosun Pharmaceutical Co in May for a 95.2 percent stake in Israel's Alma Lasers.
"The success of this takeover will depend on the overall strategy of our company, coinciding business operations between the two, a reasonable price, controllable risks and an outstanding management team," Pan said.
Last year, Bright spent about 7 billion yuan ($1.14 billion) in purchasing 60 percent of the shares in Weetabix, a British breakfast cereal producer, after carrying out eight other overseas merger and acquisition projects since 2009.
"We have experienced successful results in our previous overseas purchases, which is evidence that funding sources are not a problem for Bright Food in carrying out overseas acquisitions," Pan said.