A bumper harvest of over 13, 330 hectares of jujubes from Zaozhuang city, Shandong province, will begin in the coming autumn.
Local farmers recently seized the opportunity to harvest and dry the jujubes during favorable weather conditions.
Zaozhuang City can be literally translated as "jujube town". Planting jujubes has become an important source of income for local farmers.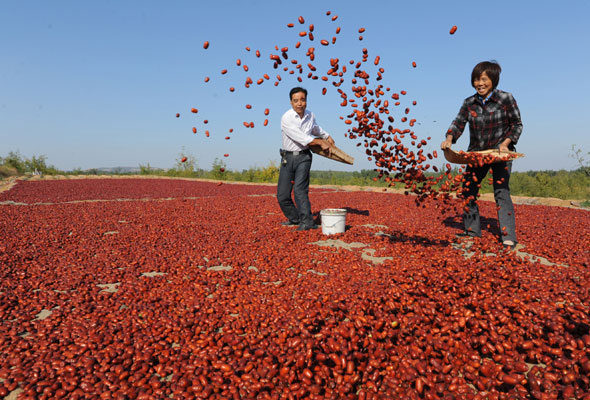 Two farmers dry jujubes on Oct 10, 2012 in Jianzishan village, Shanting district, Zaozhuang city, Shandong province. [Li Zongxian/asianewsphoto]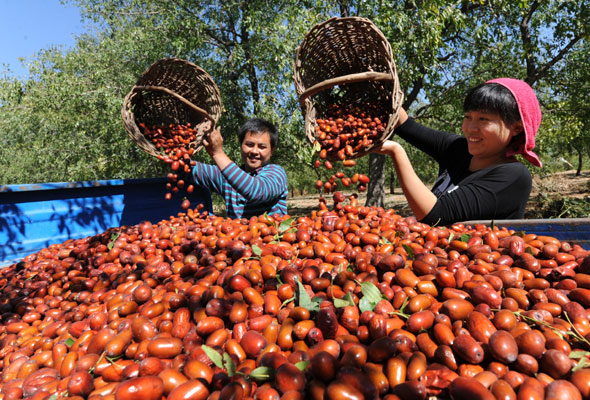 Two farmers harvest on Oct 10, 2012 in Jianzishan village, Shanting district, Zaozhuang city, Shandong province. [Li Zongxian/asianewsphoto]