Benz brings 'intelligent innovations' to Guangzhou
Updated: 2013-11-21 14:49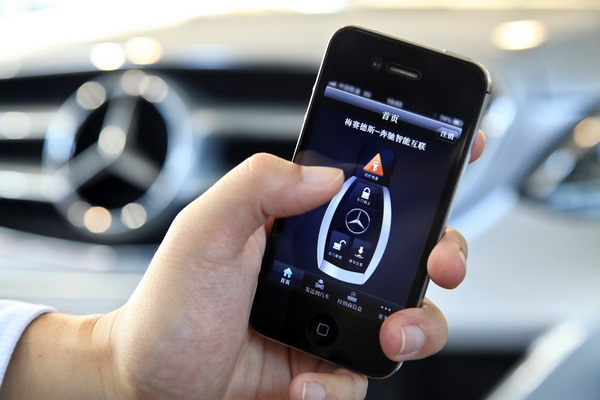 Mercedes-Benz CONNECT puts convenience, infotainment and security at customers' fingertips. [Photo / China Daily]
But while both the hybrid and diesel engines boast exceptional fuel efficiency, you can't be more eco-friendly than zero emissions. Mercedes-Benz is also set to bring fans a full electric powertrain at Auto Guangzhou with the 3rd generation smart electric drive.
Consumers favoring petrol engines won't be left out as Mercedes-Benz plans to roll out its optimized petrol engines at Auto Guangzhou as well. Featuring Mercedes-Benz' direct injection technology, the automaker now offers consumers even more choice with 4, 6 and 8 cylinder options.
Things are especially exciting on the 4-cylinder front as the GLK 260 4MATIC Dynamic prepares to take the stage at Auto Guangzhou.
Not only is this SUV the first 4-cylinder model in the GLK family, but it is also the first-ever Mercedes-Benz model with a locally-produced engine from the automaker's new engine plant in Beijing.