Benz brings 'intelligent innovations' to Guangzhou
Updated: 2013-11-21 14:49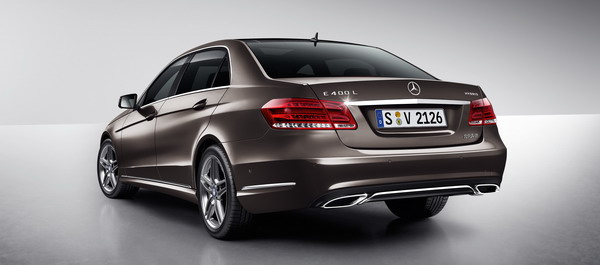 Shown here is the new E 400 L Hybrid. [Photo Provided to China Daily]
Although winter is fast approaching, November will only heat up as Mercedes-Benz revs its engines in the Pearl River Delta.
A powerful presence at Auto Guangzhou 2013 will continue what has already been an exciting "product year" for the three-pointed star.
Having treated fans to the all-new A-Class, the new E-Class, and its flagship All New S-Class earlier this year, the automaker will bring a host of new additions to Guangzhou. Also on hand will be its advanced powertrains, cutting-edge Intelligent Drive technologies, and Mercedes-Benz CONNECT telematics system.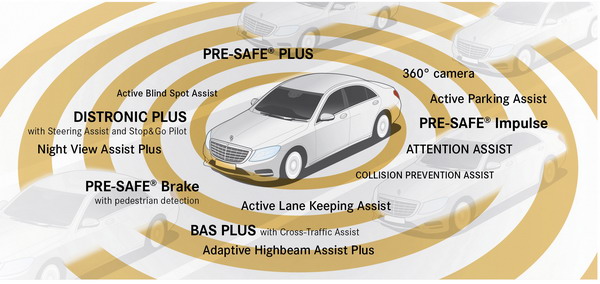 Mercedes-Benz' intelligent drive systems usher in an era of semi-autonomous driving. [Photo Provided to China Daily]
Hybrid Powertrain
All over the world, Mercedes-Benz remains committed to reducing its carbon footprint as it works to make zero-emissions driving a reality. The company will take the next step toward this goal at Auto Guangzhou 2013, where it is set to become the first automaker in China's premium segment to offer 4 powertrain options - hybrid, diesel, electric, and petrol.
Leading this charge will be the new E 400 L Hybrid, the first locally-produced hybrid model in China's premium auto segment. Armed with the very latest in Mercedes-Benz hybrid technology, the E 400 L Hybrid boasts excellent fuel economy and ultra-low CO2 emissions.
Equally impressive is the automaker's diesel technology, which will make its China debut at Auto Guangzhou 2013 on the GL 350 CDI and ML 350 CDI. Offering greater torque combined with lower fuel consumption, Mercedes-Benz' diesel engine is the perfect complement to its luxury SUVs.