Top 7 auto making employers in China
Top Employers Institute announced the Top Employers China 2017 on Dec 6 in Shanghai. This world-renowned employer accolade recognizes outstanding human resources, talent management policies and the best practices of employers.
As one of the most influential annual human resource-related assessments, the Top Employers certification involves an in-depth survey into employee conditions across nine areas of HR: talent strategy, workforce planning, onboarding, learning and development, performance management, leadership development, career and succession management, compensation and benefits, and culture.
Each survey is audited by an independent third party. Participating companies have to go through stringent processes to prove their high standards of excellence before they have a chance to become Top Employers. Here are the 7 top automobile manufacturing employers in China: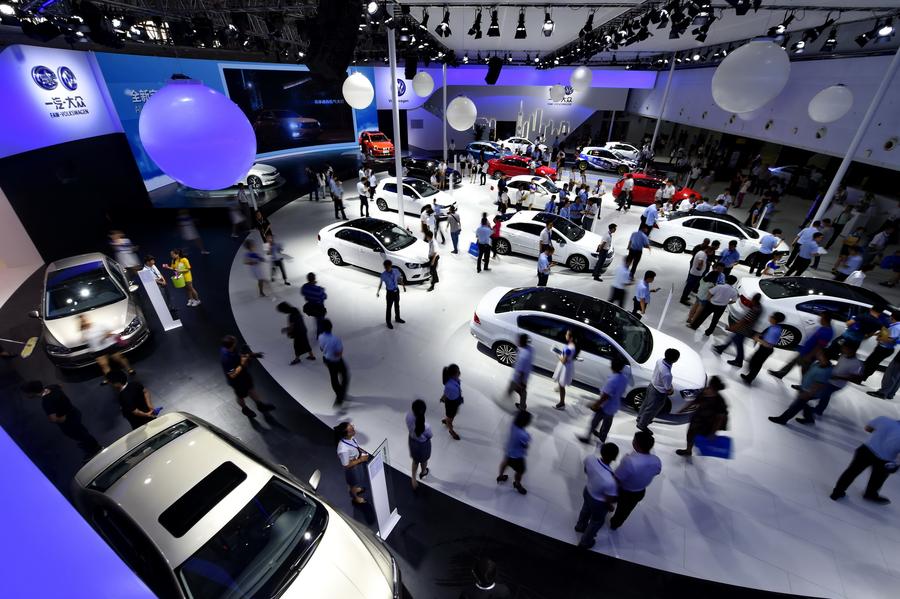 FAW-Volkswagen's pavilion is pictured at the Changchun auto show in Jilin province, July 15, 2016. [Photo/Xinhua]
FAW-Volkswagen Automotive Co