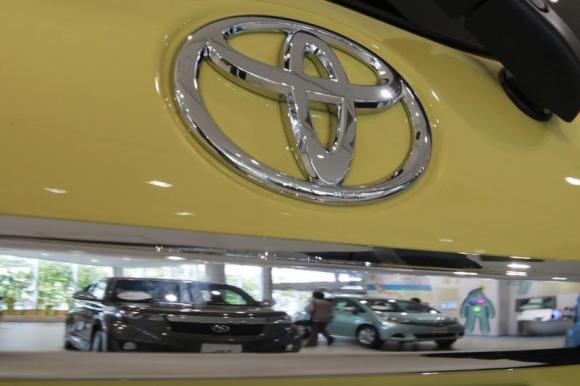 A visitor is reflected in a Toyota Motor Corp's vehicle displayed at the company's showroom in Tokyo September 26, 2012. [Photo/Agencies]
BEIJING - Toyota Motor China Investment Co Ltd will recall 48 imported Avalon models in China because of airbag and electronic control unit (ECU) malfunctions.
The recall, starting Feb 1, involves the vehicles manufactured between July 1, 2002, and May 6, 2003, according to a statement from the General Administration of Quality Supervision, Inspection and Quarantine.
The ECU malfunction means that air bags may not be released on impact or could cause seat belt preloader issues, the company said.
Toyota in April last year offered to add electrical noise filters to the airbag ECU, but this did not fix the problem, according to the statement.