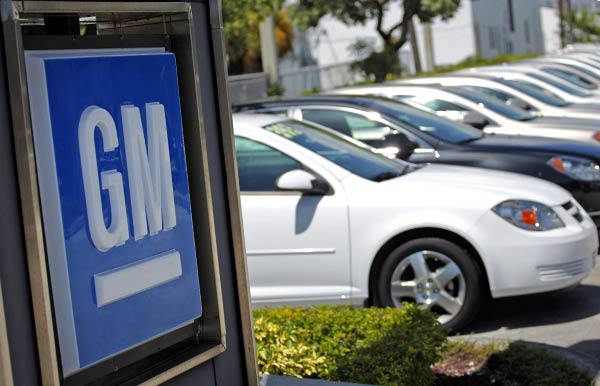 Chevrolet cars are seen at a GM dealership in Miami, Florida in this file photo taken August 12, 2010. [Photo / Agencies]
BEIJING - General Motors Co's main China joint venture has joined automakers that say they have been contacted by Chinese anti-monopoly regulators as part of an investigation of the industry.
Shanghai GM's statement this week followed government announcements that Audi and Chrysler will face unspecified penalties for violating the country's anti-monopoly law. Mercedes Benz also has said it is under scrutiny.
Shanghai GM said regulators have asked the company for information since 2012 and it has "actively responded." It gave no indication whether the company is under investigation for possible violations.
Regulators have yet to disclose the basis of their investigation but industry analysts say they might be motivated by complaints about high prices for imported luxury vehicles and replacement parts.