On-going Beijing International Automotive Exhibition, or Auto China 2014, is undoubtedly a huge event. Carmakers from home and abroad are looking at the show to boost sales in the world's second-largest economy.
As for visitors, an opportunity to feast on new luxury car models and showgirls at the annual event is obviously a real joy.
Here's a look at 10 luxury cars on display at the event.
Ferrari California T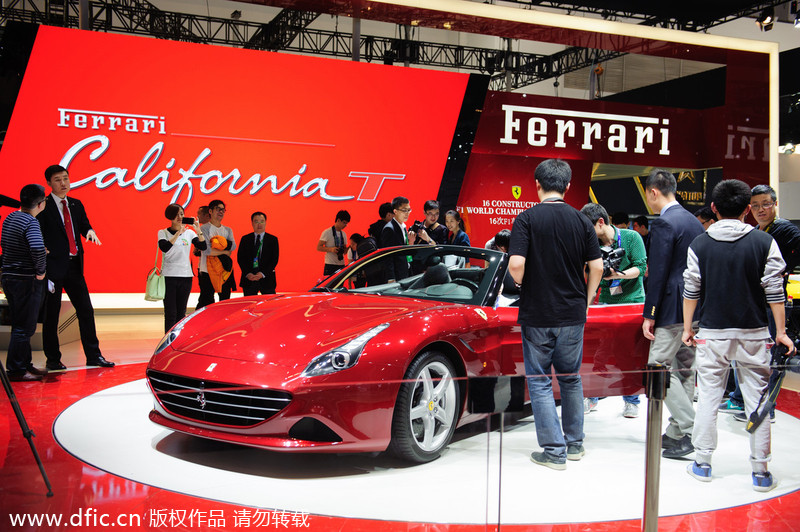 Visitors look at a Ferrari California T during the 13th Beijing International Automotive Exhibition, also known as Auto China 2014, in Beijing, China, April 21, 2014. [Photo / dfic.cn]