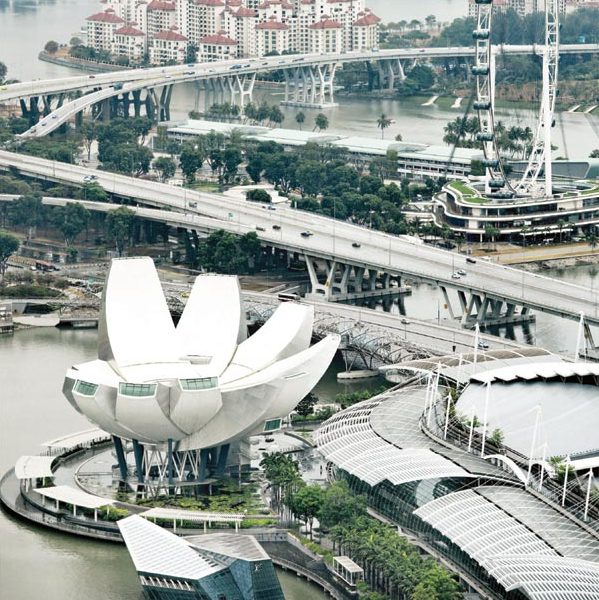 Singapore's achievement as one of the world's greenest cities is the result of careful government planning and the active participation of its people. [Photo/AFP]
City-state needs to develop more innovative civic growth strategies
By most measurements, Singapore is among the cleanest, greenest cities, not only in Asia but in the world.
The city-state has earned this reputation through careful government planning and investment over decades with a population keen to embrace the concept of living in a sustainable environment.
Being a small city-state, Singapore has been in an ideal position to implement its policies.
"Because of its size, it is easy for Singapore to make top-down (decisions for) urban development," says Steffen Lehmann, professor of sustainable design and behavior with the University of South Australia.
"It makes things a lot easier, while larger countries are in a very different situation," says Lehmann, who was a consultant with the Singapore government for a decade.
He says although the transformation of the city-state into a sustainable green environment was not easy, it is "still a work in progress".
"Policies are one thing but the big job is changing people's behavior."
Today Singapore is a regional and global leader when it comes to sustainability.
The Asian Green City Index published by the Economist Intelligence Unit consistently puts Singapore at the head of the region.
In all eight categories featured in the index - energy conservation, land use and buildings, transport, waste management, water, sanitation, air quality and environmental governance - Singapore is above average.
With a GDP per person of over $36,000, Singapore is well placed to afford cutting-edge water recycling plants, waste-to-energy facilities and major investments in its transport system.
Earlier this month, Singapore set a new Guinness World Record for having the world's largest vertical garden, at 24 stories high.
Covering 2,289 square meters, the vertical garden is a feature of the Tree House condominium and is expected to contribute to savings of more than S$500,000 ($399,900) a year as it helps the building to use less energy and water.
The Tree House developer said the vertical garden reduces the condominium's carbon footprint by filtering pollutants and carbon dioxide out of the air.