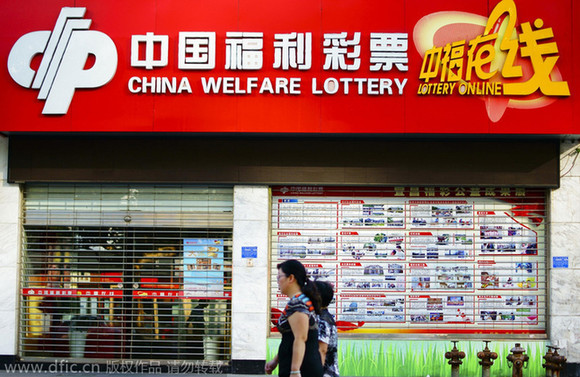 Pedestrians walk past a sales office of China Welfare Lottery in Yichang city, central China's Hubei province, 30 July 2014.
BEIJING - China's lottery sales in October hit 32.7 billion yuan ($5.34 billion), up 20.3 percent year on year, the Finance Ministry said Thursday.
Welfare lottery sales reached 17.75 billion yuan, up 14.5 percent year on year. Sports lottery sales rose 27.9 percent year on year to 14.95 billion yuan.
In the first ten months of 2014, total lottery sales stood at 312.11 billion yuan, up 24 percent from a year earlier.
Under China's lottery management rules, proceeds from lottery ticket sales cover administrative fees and public welfare projects as well as the jackpot.
Last year, total lottery sales topped 309 billion yuan, up 18.3 percent year on year.