Top 10 provincial regions in online credit consumption
The latest report released by an online pay-by-credit service, Ant Check Later, has revealed China's youngest generation has become a frequent user of online credit consumption.
The report by Ant Check Later, an online personal loan and installment service under Alibaba's financial affiliate Ant Financial, revealed more than 45 million people under the age of 27 used its service, which meant one in four of China's post-90s generation are users.
Moreover, 40 percent of those in the category set the service as a preferred payment method on the sister online payment platform, Alipay.
The report stated the credit consumption service was popular among young consumers living in economically developed regions, such as Shanghai, Beijing and Zhejiang, and was also attractive to the peers of users in the Tibet autonomous region.
Young people from Tibet borrow an average of 963 yuan($139.6) per month from Ant Check Later, the report stated.
Below, the top 10 provincial regions, where young generations favoring online credit consumption, have been listed.
No 10: Hubei province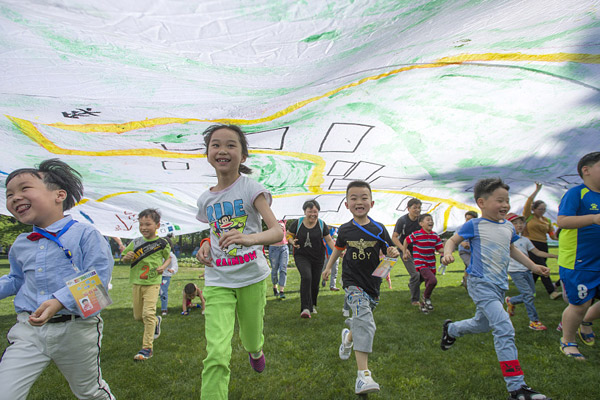 Children play beneath a fabric throw at the Wuhan Botanical Garden in Wuhan, Hubei province, on May 14, 2017. [Photo/VCG]