Rostov-on-Don makes preparations for 2018 World Cup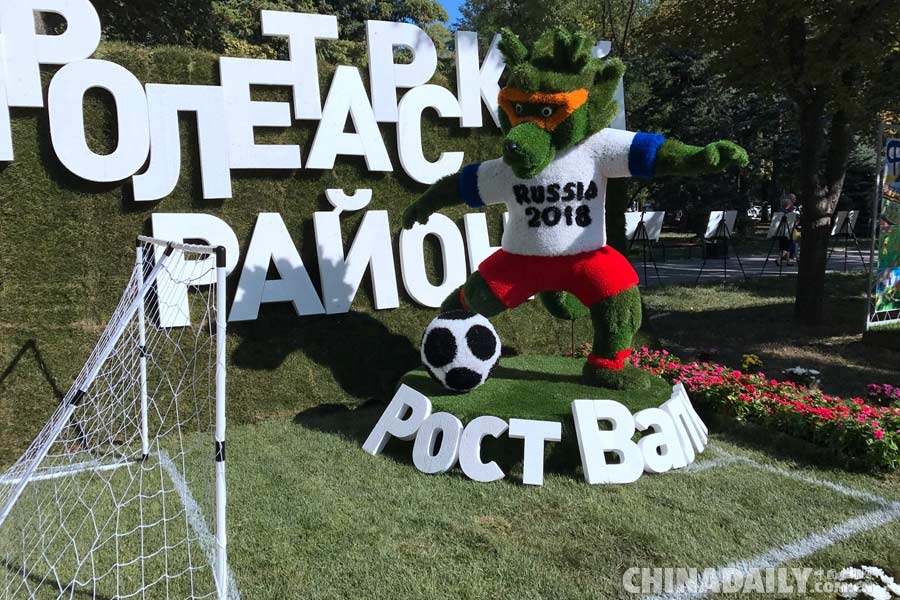 A statute of the mascot of 2018 World Cup, Zabivara, stands on a lawn in Rostov-on-Don. [Photo by Li Xin/chinadaily.com.cn]
The 2018 FIFA World Cup will be held in Russia from June 14 to July 15.
A total of 64 matches will be played in 12 venues located in 11 cities. The final will take place July 15 in Moscow at the Luzhniki Stadium.
Host cities, including Kaliningrad, Kazan, Krasnodar, Moscow, Nizhny Novgorod, Rostov-on-Don, Saint Petersburg, Samara, Saransk, Sochi, Volgograd, Yaroslavl, and Yekaterinburg, are making preparations to embrace the upcoming event.
In Rostov-on-Don, the new Rostov Arena stadium, with a capacity of 45,000 people, will be used when the time comes.
Roaming the streets, you can experience the World Cup atmosphere filling the city.