Young entrepreneurs sell steamed bread like hotcakes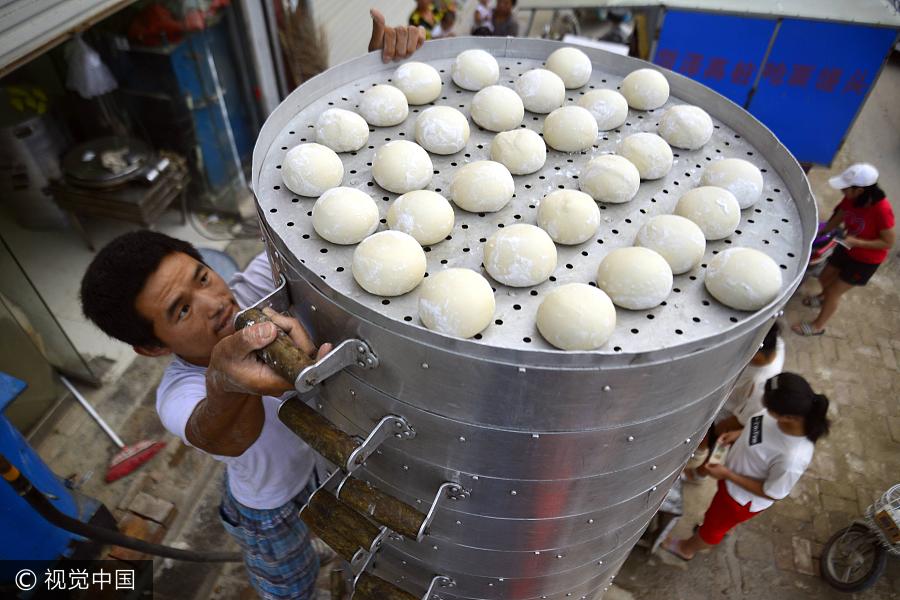 Wang Wei (L) can make about 20,000 yuan ($3,003.31) per month by selling steamed bread in Liaocheng, East China's Shandong province. [Photo/VCG]
Young couple Wang Wei and Zhang Yin, who are post-1990 generation, can make about 20,000 yuan ($3,003.31) per month by selling steamed bread in Liaocheng, East China's Shandong province.
The price of each steamed bread is between 0.4 yuan and 1.0 yuan and the couple can make about 5,000 steamed breads every day. They get up at about 4 am and finish work at about 9 pm.
The steamed bread made by them tastes good and has a wide variety, so many customers come from afar and wait in a long line to buy them. Some customers even carry the products to Beijing, Tianjin and Jinan.