Body building boom energizes fitness industry in China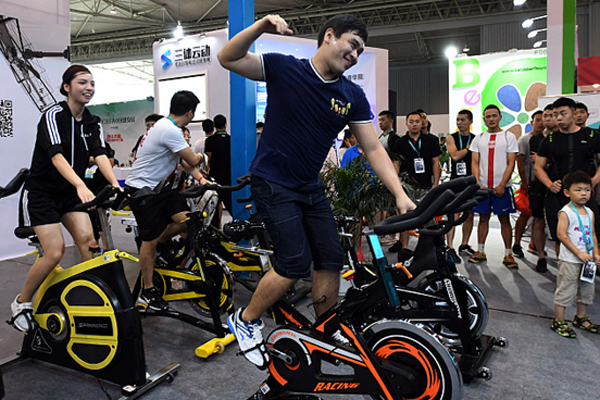 Local citizens try different fitness equipment at the second China Body Building Association (CBBA) China Fitness Exhibition in Chengdu, Southwest China's Sichuan province, on July 21, 2017. [Photo/VCG]
The second China Body Building Association (CBBA) China Fitness Exhibition kicked off in Chengdu, Southwest China's Sichuan province, on Friday.
People actively try new fitness equipment to stay fit as they pay more attention to body building and a healthy lifestyle.
The fitness industry and its technology are developing and virtual reality technology is starting to be used with sports equipment, as smart fitness becomes a trend in China.
Healthy food has also been promoted due to the fast development of the fitness industry in China.