Guangzhou Tianhe CBD is now home to operations of 140 Fortune 500 businesses
Enterprises both foreign and domestic have been wooed by the "headquarters economy" of Guangzhou Tianhe central business district, as it strives to cater for high-end companies and high net-worth professionals.
In June, Tesla Motors Inc opened its first sales store in Guangzhou and delivered the SUV Model X on-site to its first buyers in South China.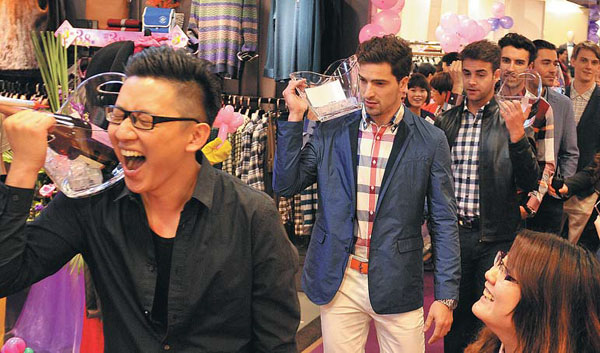 Expats in Tianhe participate in a TV show. Luo Liangbiao / For China Daily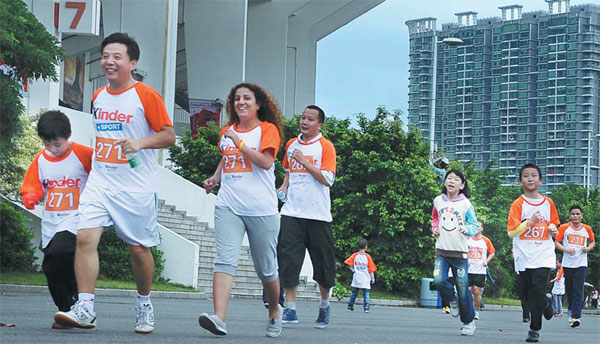 Foreigners can partcipate in various sports events in Tianhe. Dong Caizhang / For China Daily
The store is located at a luxury shopping mall in the CBD, an area which has attracted 140 Fortune 500 businesses and also hosts the regional headquarters of 13 international firms including Standard Chartered Bank and the China Southern Power Grid Company.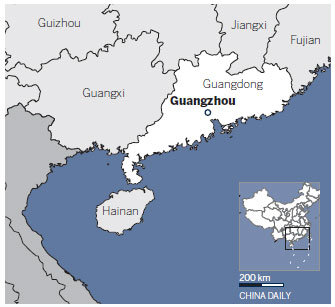 Angela Wang is the managing director of Guangzhou Teemhood Investment Service Co Ltd, which was contracted by the district's administrative committee to help Tesla and other registered companies with site selection and the registration process. Teemhood has assisted nearly 1,000 multinational companies to establish businesses nationwide with a total investment exceeding $5.5 billion.
She said such comprehensive solutions have become a decisive factor for firms looking to select their regional headquarters, often trumping cost concerns or tax breaks.
Tesla, for example, had only one person responsible for national store site selection in the whole of China - a common occurrence in the streamlined operations of emerging international companies, she recalled, citing Disney, Zung Fu China, UC, Sina and Sohu as some other companies that have benefited from its professional services.
Harley Seyedin, president of the American Chamber of Commerce in South China, said a particular advantage of Tianhe CBD is its livability.
As a space designed for mixed commercial and residential use, Guangzhou "is one of the best CBDs in the region", he said, adding that it does not suffer from a dearth of people after working hours - as is often the case with other business districts in first-tier cities.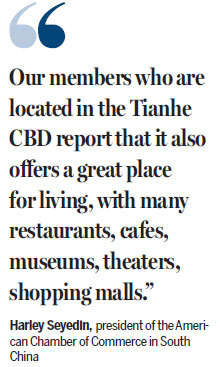 "Our members who are located in the Tianhe CBD report that it also offers a great place for living, with many restaurants, cafes, museums, theaters, shopping malls, and practically everything which provides for a high quality of life," Seyedin said.
Habitability was also a major draw for David Liang, manager of the Guangzhou branch of Hang Seng Bank (China) Ltd.
After graduating from the city's South China University of Technology in 1997, Liang studied and worked in London, Hong Kong and Shenzhen for almost 20 years.
But he eventually returned to Guangzhou and moved his family into Tianhe CBD, where they enjoy the district's upmarket opera house, library and museum.
The area's talent pool is another reason for businesses like Hang Seng Bank to set up its regional branch there, Liang added.
More than 80 universities and polytechnic schools surround Tianhe CBD, offering upward of 300,000 students and technical professionals who can provide a talented, educated workforce for the sustainable development of enterprises.
grace@chinadailyhk.com