SGCC opens investments up to private companies to increase competition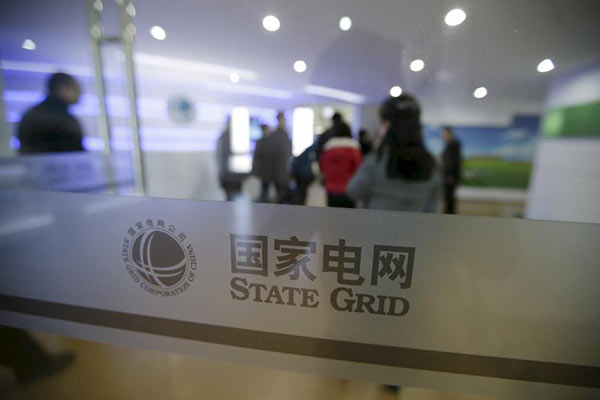 Staff members walk into a wind and solar energy storage and transmission power station of State Grid Corporation of China, in Zhangjiakou of Hebei province, March 18, 2016.[Photo/Agencies]
The State Grid Corp of China (SGCC) is introducing private capital into a newly built distribution network, according to Shu Yinbiao, chairman of the corporation.
"SGCC welcomes private companies to invest in new distribution network. At the same time, we are building our own separate power sales company," said Shu at the International Forum on Energy Transitions held in Suzhou from Oct 30 to 31.
In mid-October, the National Development and Reform Commission published two notices on private capital's entrance into the electricity system. A new power distribution network will be established and power sales will gradually be opened up to private companies to increase competition. Joint-stock companies between SOEs and private enterprises are encouraged to run the new network.
The minimum registered capital of power sales companies is 20 million yuan ($2.95 million). So far, there are 800 to 1,000 power sales companies across the country.
Shu said that SGCC's extra-high voltage (EHV) system is the very basic foundation for a power system upgrade.
"EHV is able to materialize the large-scale development and distribution of electricity generated by clean energy. In China, we have finished nine EHV lines and the 10th one is being built. The system, once going into full throttle, will transmit clean energy power from remote places to high power consumption regions," said Shu.
Shu added that SGCC is helping the Beijing-Tianjin-Hebei region reduce coal as a major power source and eventually eliminate it. In the next five years, SGCC will replace 400-500 billion kilowatt hours' energy, mainly coal, with electricity, he said.