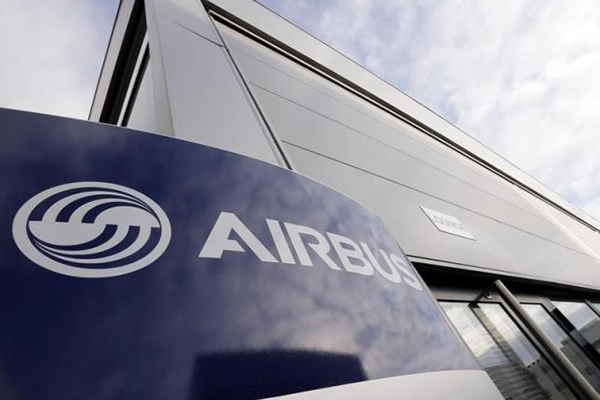 Airbus's company logo is pictured at the Airbus headquarters in Toulouse, December 4, 2014. [Photo/Agencies]
Airbus Group SE landed a $2.9 billion order for wide-body jets from Air China Ltd ahead of Wednesday's groundbreaking ceremony for a finishing facility near Beijing for the same model.
Air China Ltd, country's third-largest carrier by passenger volume, sealed the deal with the manufacturer, buying 12 A330-300s aircraft from the group, Bloomberg reported on Monday.
These 12 wide-body jets are due for delivery through 2018 and would increase the airline's capacity by 5.6 percent, the Beijing-based company said in a statement released on Shanghai exchange.
The deal comes as Airbus prepares to break ground on a completion center for its double-aisle A330s in Tianjin.
According to the report, the rapid growth of air travel in Asia is boosting orders for Airbus and its rival Boeing Co. China's economic growth makes air travel affordable to more people, prompting carriers to expand their fleets.