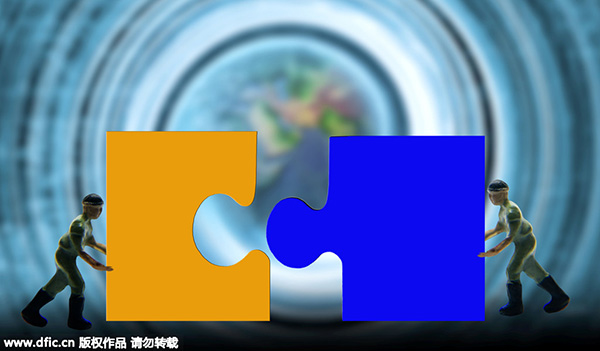 [Photo/IC]
The reorganization of China's six major rare earth groups is expected to be complete by the end of June, Vice-Minister of Industry and Information Technology Xin Guobin said on Friday.
The companies' core competence "will be enhanced", he said, "through closing down factories, weeding out and transferring outdated capacity.
"All the substantive restructuring will be finished by the end of June."
He said ministry officials will also continue to implement targeted policies to support the reshuffle, and the six groups themselves will continue to improve their coordinating mechanism to further help stabilize the rare earth market.
The six companies are: China Northern Rare Earth (Group) High-tech Co Ltd, China Minmetals Corp, Aluminum Corp of China, Guangdong Rare Earth Corp, China South Rare Earth Group and Xiamen Tungsten Co Ltd.
They are being reorganized as part of a national program to adjust and optimize the country's domestic rare earth industry.
China South Rare Earth Group, Xiamen Tungsten and China Northern Rare Earth have already finished their restructuring. Among them, South Rare Earth Group is being integrated into four of the other firms, Ganzhou Rare Earth Group, Jiangxi Copper Cooperation, Jiangxi Rare Earth and Rare Metals Tungsten.
As well as the restructuring, Xin said in future China will continue exercising tight controls on rare earth mining, smelting and production quotas, and investigate and prosecute illegal and unauthorized projects.
The price of rare earths have fallen sharply due to overcapacity and illegal mining. Major global rare earth miners have been asked by governments to cut output.
Last year, the ministry announced the first batch of rare earth production quotas, which included a 52,500-ton quota for mining, and a 50,050-ton quote for smelting.
The ministry has said the country's rare earth industry is still considered strategically important within the 13th Five Year Plan (2016-20), and middle- and high-end application products are still expected to see rapid growth.
"We will establish pilot testing, industrialization and application evaluation systems related to the real earth industry, relying on public technological service platforms," said Xin.
Ding Haiyan, assistant general manager of Aluminum Corp, which is yet to complete its integration process, said the company will accelerate its plans this year, while scaling down annual output target.
Ding said: "Our rare earth output was cut by 5 to 10 percent last year."