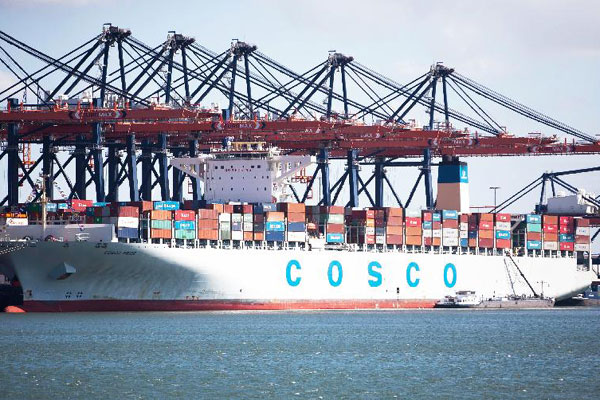 A fully-loaded container ship of COSCO at port of Rotterdam, the Netherlands, April 20, 2013. [Photo/Xinhua]
BEIJING - China Ocean Shipping (Group) Company (COSCO) returned to profit in 2014 after registering three years of losses, its chairman Ma Zehua has disclosed.
Combined profits of COSCO Group came in at 5.04 billion yuan ($823 million) in 2014 despite the choppy global shipping market, Ma said in an interview with Xinhua.
Operational revenues of the company increased 2.02 percent in 2014, and overall costs fell 0.21 percent.
COSCO's asset liability ratio stood at 55.4 percent at the end of last year, down 4.4 percentage points.
COSCO Group aims to bring its annual profitability level between 4 percent and 5.5 percent by 2020.