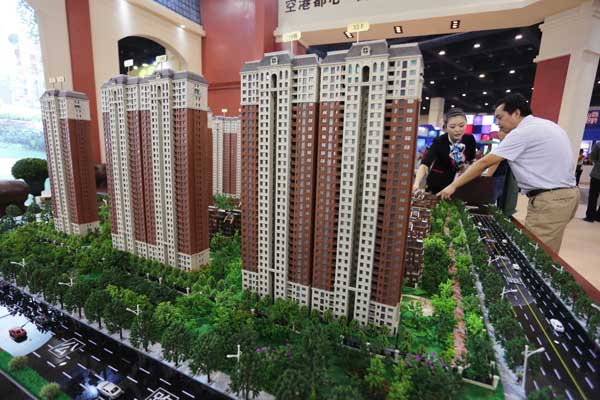 Potential homebuyers visit a housing expo in Zhengzhou, Henan province. GENG GUOQING / FOR CHINA DAILY
Graduates born after 1990 may become a generation of renters because many prefer to spend their money on things besides home ownership, according to a report by the Chinese Academy of Social Sciences.
About 30 percent of these young adults were living in a property of less than 20 square meters one year after graduation. Half of those surveyed by the top government think tank said that they were unwilling to reduce their living standard by taking on a mortgage.
The report-Society Blue Paper: China Social Situation Analysis and Prediction-surveyed 4,110 students born after 1990 who attended 12 universities across the country. Of the total, 2,730 were still in school and 1,380 were graduates.
A year after graduation, more than 70 percent of the respondents were renting apartments or living in employer-provided housing. About 20 percent lived with parents or other relatives.
Fewer than 5 percent owned an apartment.
The report found that most post-1990 grads have to buy an apartment on their own, said Tian Feng, deputy director of the CASS' research division for adolescents and social affairs.
Although it is still expected that most young people will want to own an apartment, only one-third of them were willing to cut back on current spending to save money for a home.
Most of them also said that if they did have the money for a down payment on a home, they would rather use that cash to start a business.
Tian said that on the one hand, the post-1990 generation recognizes traditional Chinese values regarding home ownership. But on the other, they prefer a debt-free lifestyle, so they try to avoid taking on mortgages.