Growth in mobile phone use points to profitable future for O2O sector
If venture capital fund managers compare themselves to experimenters, their lab is the entire economy-especially where seeds germinate and new industries grow.
Looking for those green shoots is the daily job for 42-year-old Zhou Wei, managing partner of venture capital firm Kleiner Perkins Caufield & Byers's China operation. Zhou leads KPCB's technology, media and telecom investment in the region.
Zhou has accrued eight years of experience in venture capital investment and completed 15 early-stage deals totaling $250 million.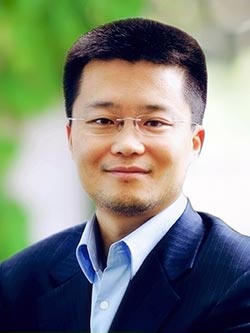 Zhou Wei, managing partner of venture capital firm Kleiner Perkins Caufield & Byers's China operation. [Photo provided to chinadaily.com.cn]
Those deals notably include JD.com Inc, an e-commerce company that is newly listed in the US and the most likely future rival to e-commerce giant Alibaba Group Holding Ltd, and Beijing Venustech Inc, a provider of network security solutions that is listed on the Shenzhen stock market for small and medium-sized enterprises.
Other deals Zhou completed include the online subscription provider Xianguo, mobile games developer and publisher Doodle Mobile Ltd, group-buying site Manzuo, online fashion reseller Xiu, mobile advertisement company Limei and the third-party advertising technology company Miaozhen Systems.
"We look good in the sectors of wireless, e-commerce, and entertainment," Zhou said when he was outlining KPCB's China track record.
He said KPCB has high hopes for companies in the online-to-offline commerce sector, such as gaming, entertainment, and online medical healthcare companies.
He said the group-buying model, popular a few years ago, provided an important educational opportunity for most small enterprises, leading them to realize that they can promote themselves online, and much more effectively than ever before.
That is why many of them have adopted the O2O model so quickly. And O2O is most efficient with mobile networks because it enables consumers to find the services they need wherever they go. So with the popularity of smartphones, small companies can reach out to large numbers of customers and if they are really good, they can win them over and grow more quickly.
Zhou said many Chinese e-commerce companies still do not make a profit but there is "nothing strange" in that. It is a high-growth sector but competition is fierce, "in fact more fierce than in the United States."