About 7.24 million Chinese college students will graduate this year, making 2014 another "hard-to-find-job year" that has become a regular occurrence. Many students will move from one job fair to another, struggling to find employment without realizing that the first job could probably define their whole life.
To help the new graduates, here are the top 10 career choices in 2014.
No. 10 Construction/Engineering
Construction industry contributes significantly to the development of economy. It provides the necessary infrastructure, housing and factories. Although the industry in China is experiencing a slowdown, but with steady economic growth and maturing overseas contracting business, the sector remains a viable option for graduates to start their career.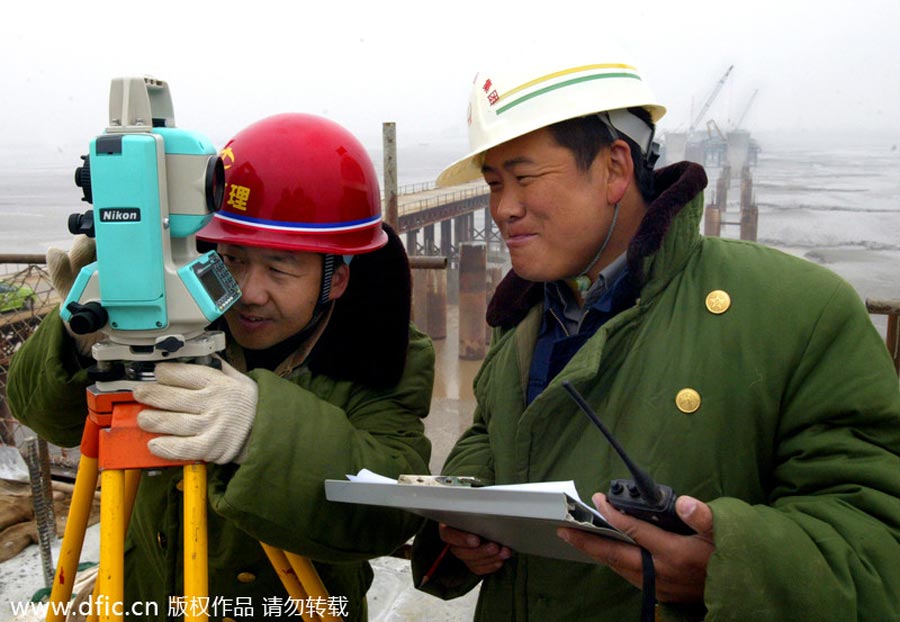 Engineers at Hangzhou Bay Sea-Crossing Bridge. [Photo/dfic.cn]
| | | |
| --- | --- | --- |
| | | |
| Top 10 amazing night views inBeijing | Top 10 favorite luxury brands of Chinese women | Top 10 Chinese cities to sail onyachts |