In a bid to reform the use of government-owned cars, a taxi-style car service is being promoted in Hunnan New District in Shenyang, Liaoning.
The "government taxis" operated by local authorities can be reserved via a taxi app if government officials need to use cars and will pay a fare that is 20 percent less than charged by normal taxis.
These taxis are equipped with GPS systems and therefore can be monitored all the time.
There are 71 such taxis operating in the district, including 60 sedans, four medium-sized buses and seven vans.
Niu Qun, a local official who's familiar with the matter, said that officials can pay the fare with a card, although a fee stipulated by the government will be charged for using it.
Niu said using these taxis can save the district government 12,800 yuan each year and reduce the other costs associated with using government-owned cars.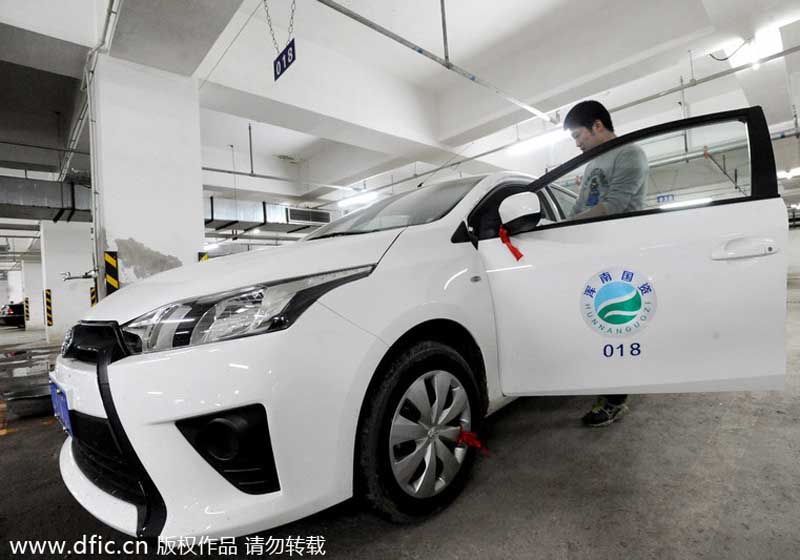 A man prepares to get on a government taxi in Shenyang city, Northeast China's Liaoning province, May 15 2014.[Photo/dfic.cn]