If there is a magic pill that can cure the ills of beleaguered China Eastern, or any of the other State-owned airlines of China, it is in cyberspace.
Sound presumptuous? Listen to Liu Shaoyong, the white knight brought in from China Southern to save China Eastern.
Related readings:


 China Eastern group may get 2b yuan injection


 China Eastern bets on lower fares to fly high


 China Eastern expects profit in 3 years


"Only when domestic airlines become more information-based, will they be able to regain the competitive edge in the market," China Eastern's new chairman said on the sidelines of the NPC and CPPCC sessions.
Liu pointed out that online travel service providers Ctrip and eLong have largely usurped the sales initiative from the airlines and taken the lion's share of profits through their ticket-booking services.
"The person I'd like to meet most is Mr (Jack) Ma (founder and chairman of China's e-commerce behemoth Alibaba) to tap his brain on how we can upgrade our information technology to compete on the Internet," Liu said.
Industry experts said they expect that Liu will speed up China Eastern's online booking service as a main thrust to invigorate the debt-ridden airline following a high-profile announcement of massive cost cuts and route restructuring.
The three major Chinese airlines, including Air China, have their own electronic platform for e-ticket sales. But their facilities lack the popularity and efficiency of those operated by the market leaders, particularly Ctrip and eLong.
"I can fully understand why Liu would want to meet Ma," said Mao Ang, an analyst with China Galaxy Securities. "There is much he could learn."
According to a report about airlines' direct marketing on websites conducted by iResearch, a customer behavior research organization, 79.6 percent of tickets were booked through agents in China in 2007, with the rest sold by the airlines. In other markets, only about 40 percent of tickets are booked through the Internet.
"For every ticket sold through its system, Ctrip will fetch 50 yuan, or about 10 percent of a ticket's entire cost on average," said Yao Jun, an analyst with China Merchants Securities.
To reclaim lost territory from the well-entrenched online ticketing agents would require a large investment in technology, personnel and, more importantly, marketing.
"I see a growing online booking percentage through Ctrip and other portals," Yao said.
After years of marketing, these portals have developed a broad customer base. Apart from flight information, online travel booking services also provide hotels and travel packages both home and abroad.
"Unless airlines provide a higher discount or value-added service, and make the market recognize China Eastern's branding, it is very difficult to persuade the target passengers to quit online booking," Mao said.
"The establishment of an online booking system requires innovation and customer recognition. I don't see a bright market prospect if China Eastern only provides its own flight information," Mao added.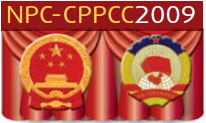 Liu also noted that China Eastern is seeking opportunities to join a suitable international airline alliance. A specialized organization is evaluating the top three airline alliances and trying to fit the most suitable one for China Eastern.
Currently, both Air China and China Southern have joined international alliances, or Star Alliance and Sky Team Alliance, respectively. Since joining the Sky Team Alliance, China Southern's flights to Amsterdam from Beijing have started to make a profit. The same route used to lose China Southern above 100 million yuan annually.