China Construction Bank (CCB), one of the country's largest banks, is going to offer 500 billion to 600 billion yuan in loans this year, the bank's Chairman Guo Shuqing said on Tuesday.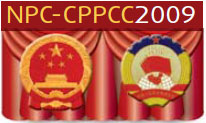 "CCB's loans usually account for 10 percent to 12 percent among the country's overall loans," Guo told reporters on the sidelines of the annual session of the Chinese People's Political Consultative Conference (CPPCC).
"But we will keep a close eye on the quality of newly added loans and ensure the non-performing loans ratio remains the same or even lower in the second half year," Guo said.
The central government has promised to give out more than 5 trillion yuan in credit this year.