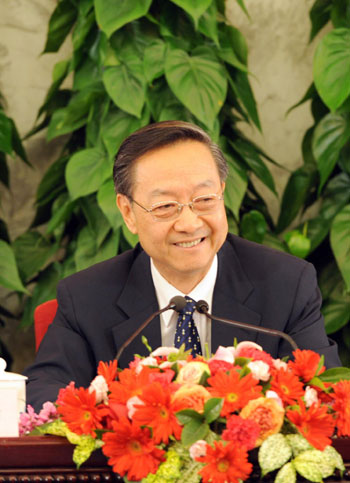 Li Yizhong (C), minister of industry and information technology, answers questions during a press conference on the sidelines of the ongoing NPC annual session, in Beijing, March 10, 2009. [Xinhua]
China's power consumption has seen some recovery in February, amid signs of pickup in industrial production, Industry and Information Technology Minister Li Yizhong said today during the annual sessions of the National People's Congress and the Chinese People's Political Consultative Conference.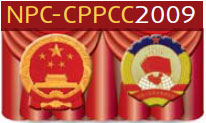 The country's power consumption in February has seen 4 percent growth year-on-year, he said.
The power consumption in the first two months of this year fell 3.7 percent year-on-year. The figure is smaller than the 7.5 percent drop last November and 8.7 percent last December.
China's power generation in January fell 13 percent year-on-year, with weak demand during the Lunar New Year, the main reason causing the drop.