China Development Bank (CDB), China's largest policy-related bank, has no current listing plan and has no plan to introduce overseas strategic investors either, CDB President Jiang Chaoliang said on the sidelines of the 11th Chinese People's Political Consultative Conference (CPPCC).
Addressing the rumor that CDB would buy Shenzhen Development Bank, Jiang said CDB "has no intention" to buy any commercial banks.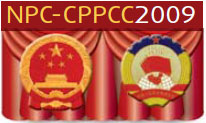 He also denied another ongoing rumor that CDB is in talks with China Investment Corp to buy CITIC Capital, an investment arm of financial conglomerate CITIC Group, Beijing-based Beijing Times reported.
CDB, which lends in line with government policies, is converting itself into a commercial bank.